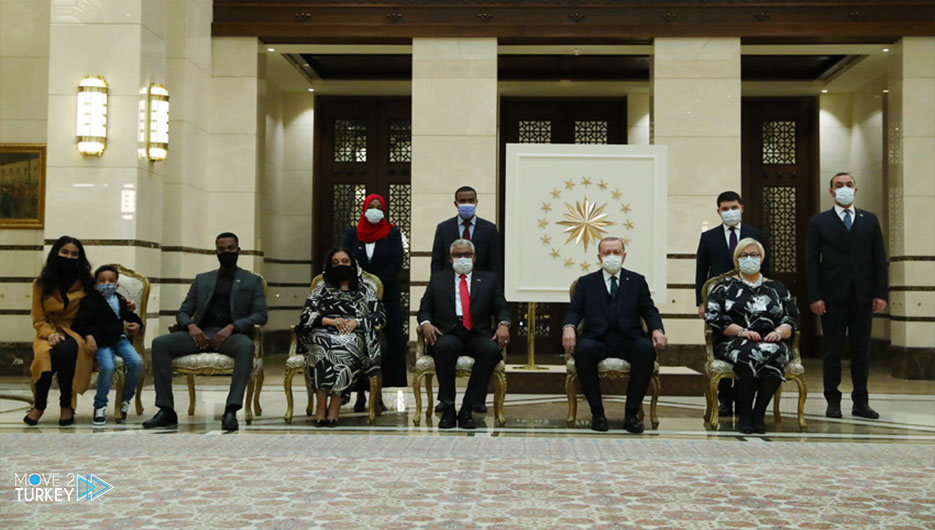 On Wednesday, Turkish President Recep Tayyip Erdogan received the credentials of the ambassadors of Algeria, South Africa and Tanzania.
Algeria's Sofiane Mimouni, South Africa's ambassadors Dibo Letsatsi Doba and Tanzania's Yacoub Hassan Mohamed presented their credentials to the Turkish president.
The reception ceremony for the ambassadors took place separately in the presidential complex in Ankara.
After presenting the credentials, the three ambassadors took souvenir photos with President Erdogan.