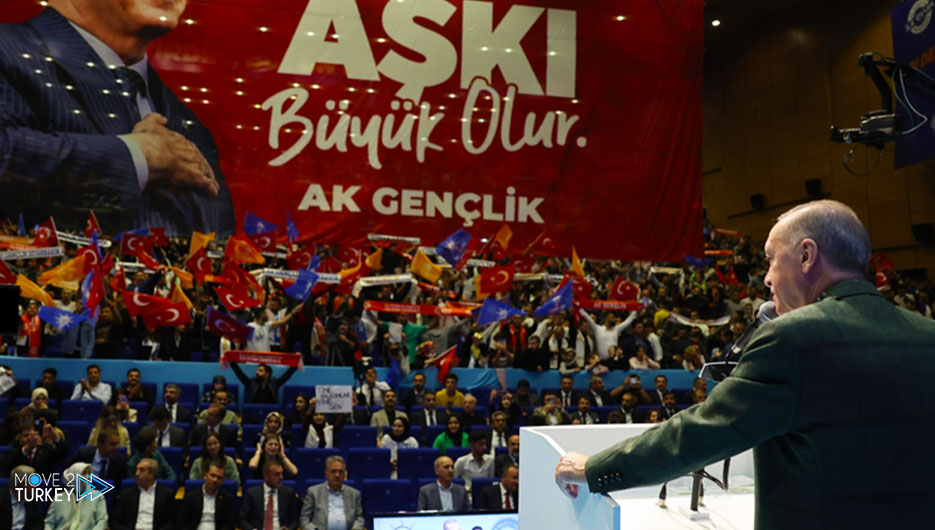 Turkish President Recep Tayyip Erdogan participated in a youth forum organized by the Justice and Development Party in the southeastern province of Diyarbakir.
This came within the framework of the program "My First Voice for Erdogan, My First Voice for the Justice and Development Party".
In his speech at the event, which took place at the Sezai Karagok Culture and Convention Center, Erdogan said that young people will play a major role in building Turkey's future.
Erdogan listed a number of development and vital projects that he inaugurated today in Diyarbakir, hoping that these projects will benefit the residents of the province.
Erdogan stressed that his government and the Turkish army will continue to combat the PKK terrorist organization, which has wreaked havoc in southeastern Turkey for many years.
Regarding the foreign policy of his government, Erdogan said that Turkey has achieved great diplomatic successes in recent years, noting that the Istanbul Agreement for shipping Ukrainian grain to world markets is one of the most prominent of those successes.