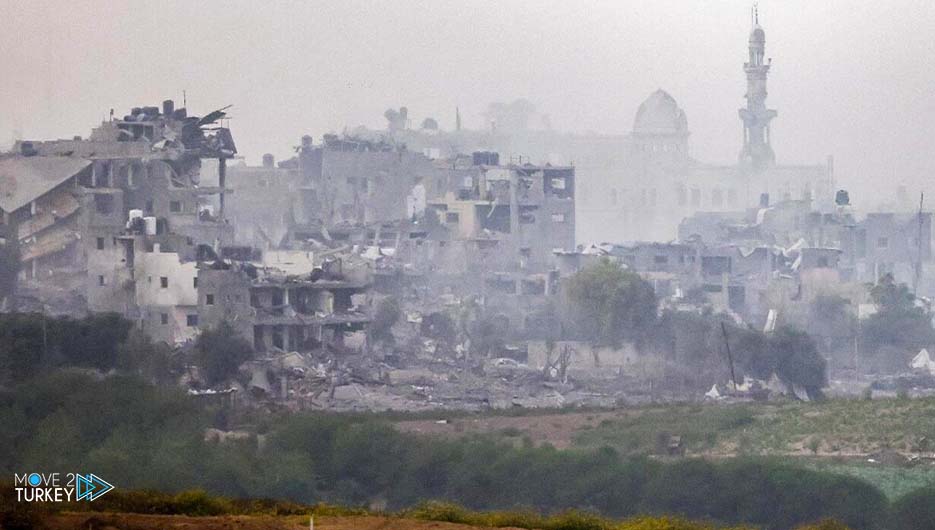 Turkish President Recep Tayyip Erdogan called on Israel to immediately break out of its "state of madness" and stop its attacks on the Gaza Strip.
He said in a blog post on the "X" platform on Saturday that the intensification of the Israeli bombing of Gaza last night and its targeting of women, children and innocent civilians once again increased the deep humanitarian crisis in the Strip.
He added: "Israel must immediately come out of the state of madness and stop its attacks."
He concluded by saying: "I invite all my brothers to the large Palestine gathering at Ataturk Airport in Istanbul today, where we will make these calls stronger and shout that we stand with the Palestinian people against Israeli oppression."
At dawn on October 7, the Hamas movement and other Palestinian factions in Gaza launched Operation "Al-Aqsa Flood" in response to "the continuing attacks by Israeli forces and settlers against the Palestinian people, their property, and their sanctities, especially Al-Aqsa Mosque in occupied East Jerusalem."
On the other hand, the Israeli army launched Operation Iron Swords and continues to launch intensive raids on many areas in the Gaza Strip, which is inhabited by more than two million Palestinians who suffer from deteriorating living conditions as a result of an ongoing Israeli siege since 2006.