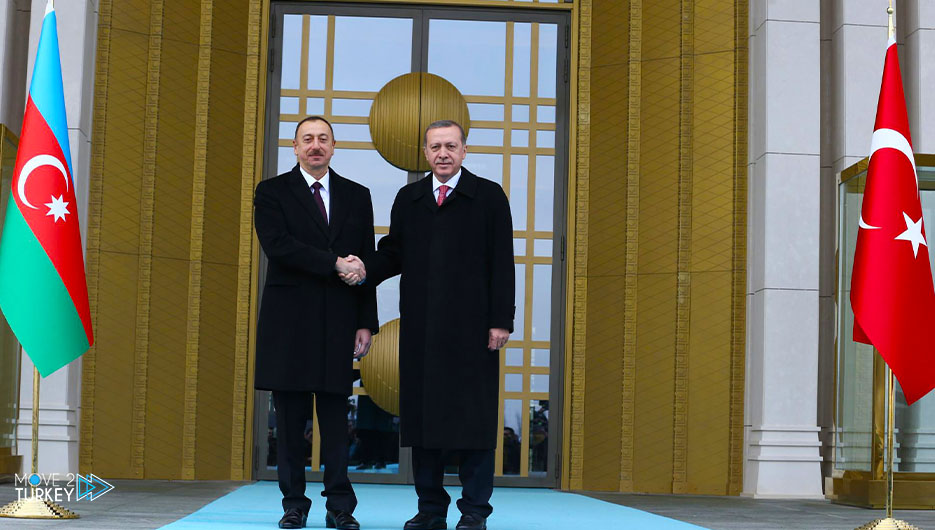 Turkish President Recep Tayyip Erdogan on Monday sent a congratulatory message to his Azerbaijani counterpart on the occasion of the 30th anniversary of the founding of the "New Azerbaijan Party".
President Erdogan's telegram was read by his deputy in the presidency of the Justice and Development Party, Numan Kurtulmus, during a ceremony held in the capital, Baku, on this occasion.
In his telegram, Erdogan said: "My dear brother, President Ilham Aliyev, on the occasion of the 30th anniversary of the founding of the New Azerbaijan Party, I extend my sincere congratulations to all members of the party and the general brotherly Azerbaijani people."
And he added, "The party founded by the late President Heydar Aliyev has been working since the first day to provide its valuable services and has become the leading political party in Azerbaijan. Today, with your wise leadership and guidance, it is achieving great success in every field."
He added, "Azerbaijan, which liberated its lands from occupation and became the shining star of its region, is today a source of inspiration for the entire Turkish world."
He expressed his full confidence that cooperation and solidarity between the two countries "will continue increasingly in the future."
He also expressed his confidence that the New Azerbaijan Party will successfully continue its activities for the welfare of Azerbaijan and the strengthening of its position in the world.