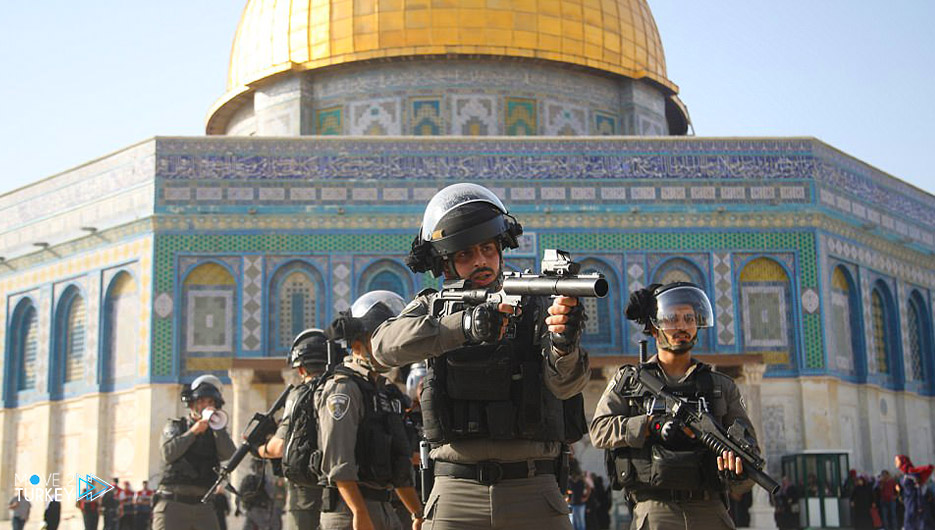 Turkish President Recep Tayyip Erdogan and United Nations Secretary-General Antonio Guterres discussed the Israeli forces' storming of Al-Aqsa Mosque and their attacks on Palestinian worshipers.
This came in a tweet via Twitter about his phone call with Guterres, in which he explained that they discussed regional and international issues, especially the developments in Jerusalem and the Russian-Ukrainian war.
He added that he told Guterres that everyone should support the Istanbul process on Ukraine, and that more efforts to resolve differences would complement Turkey's peace initiatives.
Erdogan stressed his categorical rejection and strong condemnation of the Israeli storming and provocations against Al-Aqsa Mosque.
He indicated that he discussed with Guterres the possible joint steps for peace in the region.