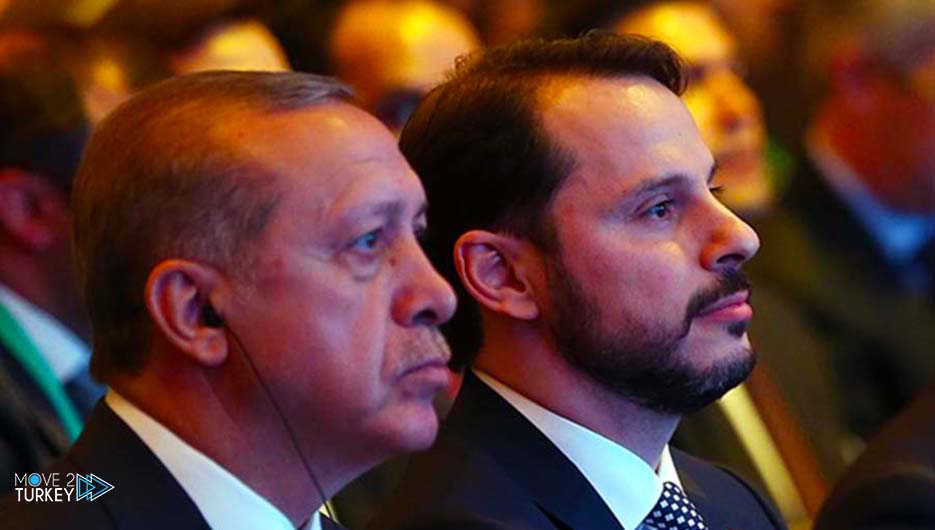 The Turkish presidency announced, on Monday evening, that President Recep Tayyip Erdogan has agreed to the resignation of Turkish Finance Minister Berat Albayrak.
The announcement of the resignation of Turkish Finance Minister Albayrak and Erdogan's son-in-law due to physical problems was posted on Turkey's official Instagram page on Sunday amid an unprecedented decline in the Turkish lira's exchange rate.
"On November 8, Berat Albayrak announced his resignation through social networking sites due to physical problems," a statement by the Turkish presidency said, adding, "Our president considered his request and agreed to the minister's resignation."
Erdogan also praised Albayrak's efforts to push Turkey away from the least damaging path during the coronavirus outbreak.
In response to the unprecedented decline in the value of the Turkish lira against the dollar (from 7.45 to 8.55) over the past two months, Erdogan ousted Turkey's central bank governor.