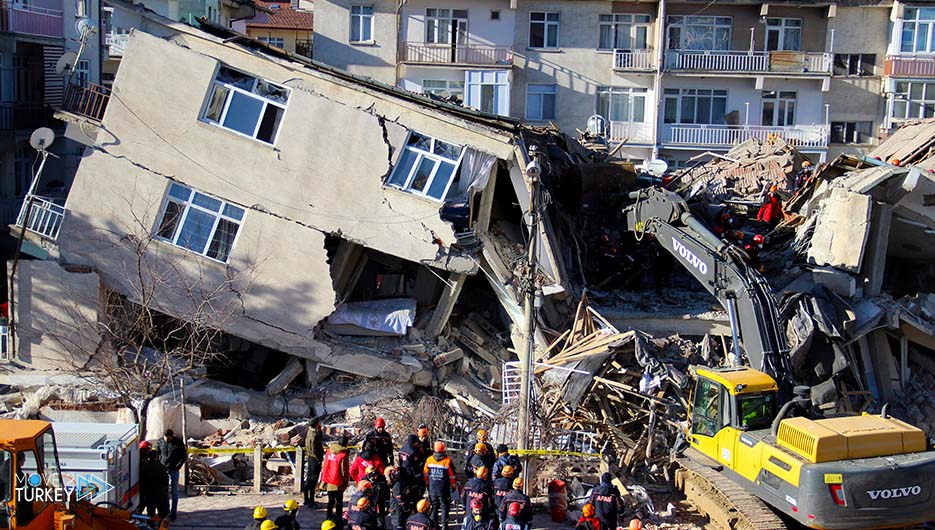 The Turkish Disaster and Emergency Management Authority (AFAD) announced the completion of research work in all Turkish states, with the exception of Kahramanmaraş and Hatay.
In the press conference held by the head of AFAD, Younes Cesar, on Sunday, he indicated that the number of earthquake deaths had risen to 40,689.
He stressed the continuation of intensive efforts by all Turkish institutions and bodies to remove the rubble and establish camps, prefabricated cities and related infrastructure.
More than 20,000 search and rescue workers continue to work alongside heavy machinery.
He pointed out that the total number of tents erected in the earthquake zones amounted to 250,000 and will reach 300,000 soon.
According to Cesar, AFAD aims to build 100,000 pre-fabricated homes within two months.
75 aircraft and 178 helicopters supervise the delivery of aid to those affected by the earthquake.
252 mobile kitchens, 100 food distribution vehicles, and 400 mobile ovens were established to provide relief to those affected.
More than 12 million and 857 thousand food baskets and about 50 million meals were distributed.