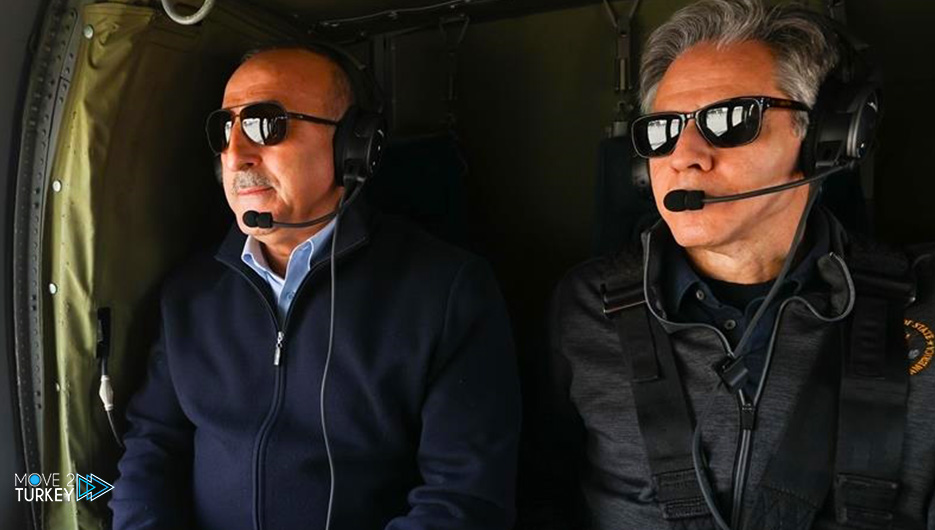 US Secretary of State Anthony Blinken said Sunday that he was deeply saddened by the devastation he saw in the earthquake zone in southern Turkey.
This came in a tweet Blinken posted on Twitter about his tour with his Turkish counterpart, Mevlüt Çavuşoğlu, to the areas affected by the earthquake.
Blinken indicated that the United States of America is determined to do everything in its power to contribute to rescue and relief work.
Earlier Sunday, the two ministers, Blinken and Çavuşoğlu, went to the Turkish state of Hatay to see the damage caused by the earthquake.
On February 6, a double earthquake struck southern Turkey and northern Syria, the first measuring 7.7 degrees and the second 7.6 degrees, followed by thousands of violent aftershocks, which caused great losses in lives and property in both countries.