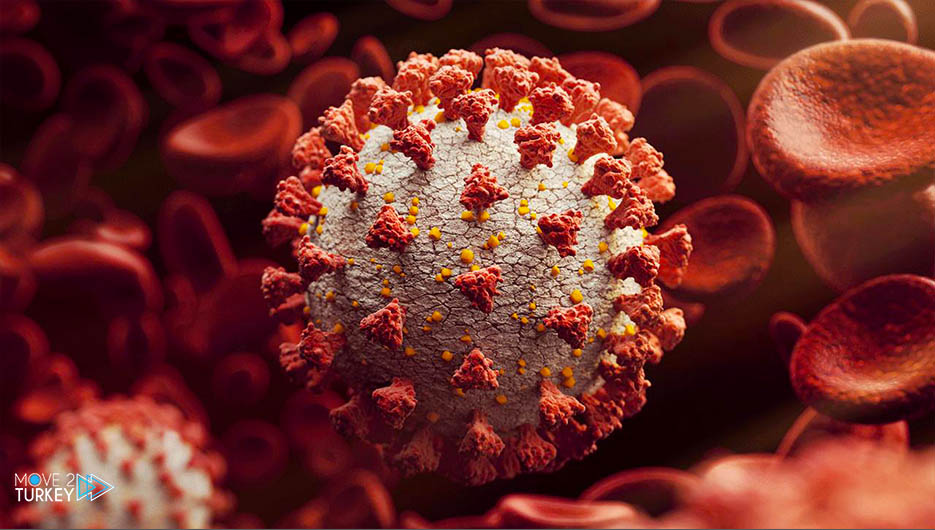 During the past twenty-four hours, 7 thousand 656 new cases and 605 new patients were discovered, and 137 people have died due to the Coronavirus.
The daily Coronavirus schedule in Turkey has been shared from "http://covid19.saglik.gov.tr".
Accordingly, 222,613 new types of Coronavirus (COVID-19) tests were conducted during the past 24 hours in Turkey.
The results of the tests showed positive 7,656 people, 137 people died, and the number of patients reached 605.
The number of dangerous patients reached 1,391, and the number of people recovering from the end of COVID-19 treatment or quarantine increased to 11,180 people, to 5 million 94,279.
The number of examinations reached 53 million 700 thousand and 891 cases, the number of cases reached 5 million, 235 thousand and 978, and the number of deaths 47 thousand and 271.
According to weekly data, the incidence of pneumonia among patients this week was 3.1 percent.
The bed occupancy rate is 49.1%, the adult intensive care rate is 61.9%, and the ventilator occupancy rate is 29.9%.
The average contact detection time is 8 hours, and the filter percentage is 99.9.
88,175 people were vaccinated within 24 hours
According to immediate data, at the address "http://covid19asi.saglik.gov.tr" of the Ministry of Health, as of May 29 19:45.
The number of applied vaccines reached 16 million and 473 thousand 6, and the second dose of the vaccine reached 12 million, 288 thousand and 441, thus the total dose increased to 28 million, 761 thousand and 447.
Also, the number of the first dose vaccines that are taken in Istanbul is 2 million 761 thousand and 59, and the number of the second vaccines is one million, 951 thousand and 816, which is a total of 4 million, 712 thousand and 875.
In Ankara, the number of first dose vaccines is one million and 350 thousand and 850 vaccines, and the number of second dose vaccines is one million and 36 thousand and 524, which is a total of 2 million, 387 thousand and 374 vaccines.
In Izmir, the number of vaccines for the first dose was recorded at 1 million, 106 thousand and 452, and the number of vaccines for the second dose was 855 thousand and 159, with a total of one million, 961 thousand and 611 doses.
A total of 88,175 vaccines against the new Coronavirus were given by the Ministry of Health during the past 24 hours, and in the first and second doses.