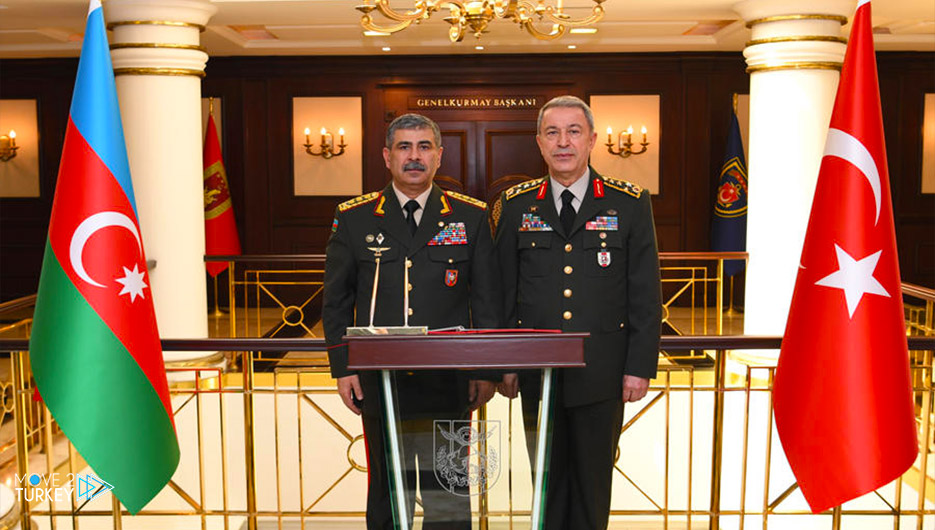 Turkish Defense Minister Hulusi Akar discussed with his Azerbaijani counterpart Zakir Hasanov the tension on the border with Armenia.
This came in a telephone conversation between them on Tuesday, according to a statement issued by the Azerbaijani Ministry of Defense.
The statement indicated that Hasanov provided Akar with the latest developments on the border between Azerbaijan and Armenia, and stressed that his country's forces responded to the Armenian provocations firmly.
For his part, the Turkish Defense Minister reiterated his country's support for Azerbaijan, as it was in the past.
Earlier on Tuesday, the Azerbaijani Defense Ministry reported that Azerbaijani border military sites were subjected to Armenian artillery fire.
On September 27, 2020, the Azerbaijani army launched an operation to liberate its occupied lands in the Karabakh region, following an attack by the Armenian army on civilian-populated areas.
After fierce battles that lasted 44 days, Russia announced on November 10, 2020, that Azerbaijan and Armenia had reached a ceasefire agreement, providing for Baku to regain control of the occupied provinces.