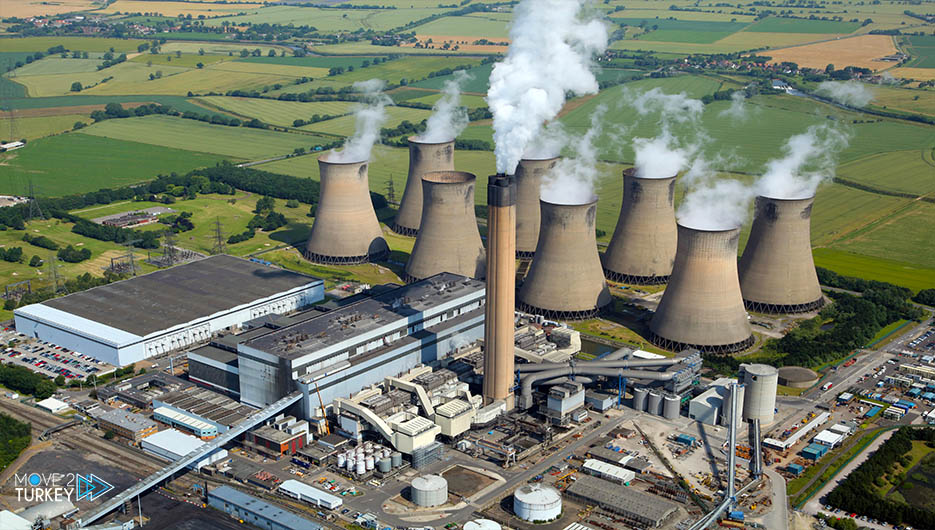 Fahrettin Altun, head of the Communications Department of the Presidency of the Turkish Republic, announced the suspension of the operation of a thermal power plant in the west of the country due to the arrival of forest fires to its site evacuation of all personnel working in it.
This came in a tweet Alton published at dawn Thursday on his account on the social networking site "Twitter".
Commenting on the fire that reached the site of the "Kemrkoy" thermal power station in the "Yenikoy" neighborhood in the "Milas" district of the state of Mugla (west).
In his tweet, the Turkish official said, "Since it was expected that things would develop and reach this point, the (Kemerkoy) thermal power plant was suspended and all its employees evacuated immediately."
Altun explained that efforts have been made to control forest fires in Milas district by land and air since Wednesday morning.
Pointing out that thanks to this, the fire was prevented from reaching the site of the aforementioned station and the fire was controlled in the entire area by the afternoon of the same day.
He continued, "After three o'clock in the afternoon, and due to the wind speed reaching 60 km per hour, the fire erupted again.
Then it was controlled again by interfering by land and air, but after the evening the wind speed increased and changed its direction, which led to the fire reaching some points at the station site."
Altun indicated that President Recep Tayyip Erdogan is following the developments with great interest and that the concerned ministers supervised the evacuation of the station, and after that, they left the place immediately.
He also pointed out that after the evacuation process was completed, the firefighting teams examined the place, and it became clear that the main units of the station were not seriously damaged.
He explained that efforts are continuing to take all necessary measures, including cooling operations.
Forest fires affected several southern and southwestern Turkey states, including Antalya, Adana, Mugla, Mersin, and Osmaniye, and President Erdogan had previously declared them "disaster areas."
The death toll from those fires amounted to 6 deaths and dozens of injuries, while the relevant authorities were able to extinguish most of them.