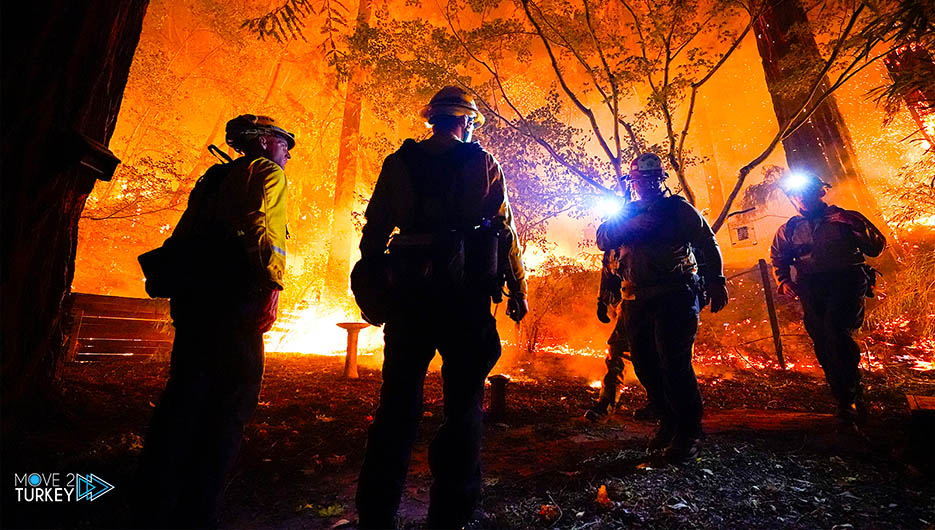 The Azerbaijani Ministry of Emergencies announced that a third firefighting crew has gone to Turkey to support its authorities in putting out the fires that have been going on for more than a week.
The ministry added in a statement on Thursday that 40 fire engines and a crew of 150 people headed to Turkey by land.
In a related context, an Azerbaijani amphibious plane headed to Turkey again after returning to its country for maintenance.
Baku has already sent 320 firefighters, 53 cars, and helicopters to support Turkey in putting out the fires.
Forest fires affected several states in southern and southwestern Turkey, including Antalya, Adana, Mugla, Mersin, and Osmaniye, and President Recep Tayyip Erdogan had previously declared them "disaster areas."
The death toll from those fires amounted to 6 deaths and dozens of injuries, while the relevant authorities were able to extinguish most of them.