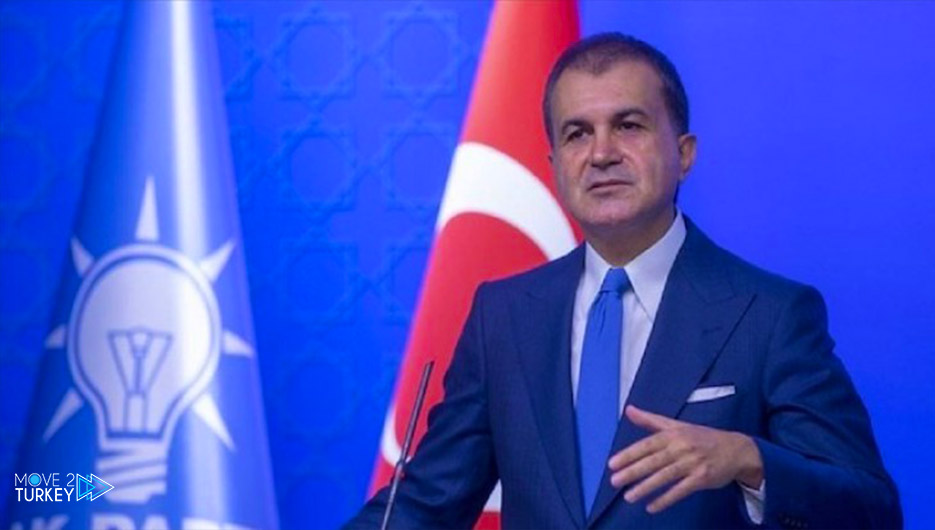 Turkish Justice and Development Party spokesman Omar Celik said that US President Joe Biden's characterization of the events of 1915 as "genocide" is an irresponsible approach that lacks a legal basis and historical basis.
This came in a press conference held by Celik at the party headquarters in the capital, Ankara, on Tuesday evening.
Celik added that Turkey strongly condemns describing the events of 1915 as "genocide," and that Turkish history and people categorically reject this description.
He explained that Biden's statement spoiled any possible dialogue between Turkey and Armenia and between Armenia and Azerbaijan, and made Yerevan a hostage of provocative diaspora policies, as well as harming normalization in the Caucasus region.
He also confirmed that the "Justice and Development" party rejected Biden's statements, and that the Ottoman archive is open to anyone who wants to know the facts of the 1915 events.
He pointed out that there are no differences between Turkey and the Armenian people, adding that the Turks and Armenians lived in strong ties during the Ottoman Empire.
He added that they still continue to live in the Turkish Republic without any discrimination, and that the events of 1915 were against the Armenian gangs that cooperated with Tsarist Russia against the Ottomans.
On the Cyprus issue, Celik affirmed Turkey's permanent standing with the Turkish Republic of Northern Cyprus, protecting its rights and interests.
He added that Turkey would fight with Turkish Cyprus against any usurpation of its sovereign rights on the island and its interests in the eastern Mediterranean.
On Saturday, Biden described the events of 1915 as a "genocide" against Armenians, in contravention of the established tradition of his predecessors, presidents of the United States, to refrain from using the term.
In response to the move, the Turkish Foreign Ministry confirmed that Biden does not have the legal right to judge historical issues, and his statements about the alleged "genocide" of Armenians are worthless.
Turkey stresses that it is impossible to launch "genocide" on these events, but rather describes it as a "tragedy" for both sides.
It calls for dealing with the file away from the political conflict and resolving the issue with the perspective of "fair memory", which means abandoning the one-sided view of history, and each side understands what the other has lived, and mutual respect for each party's past memory.