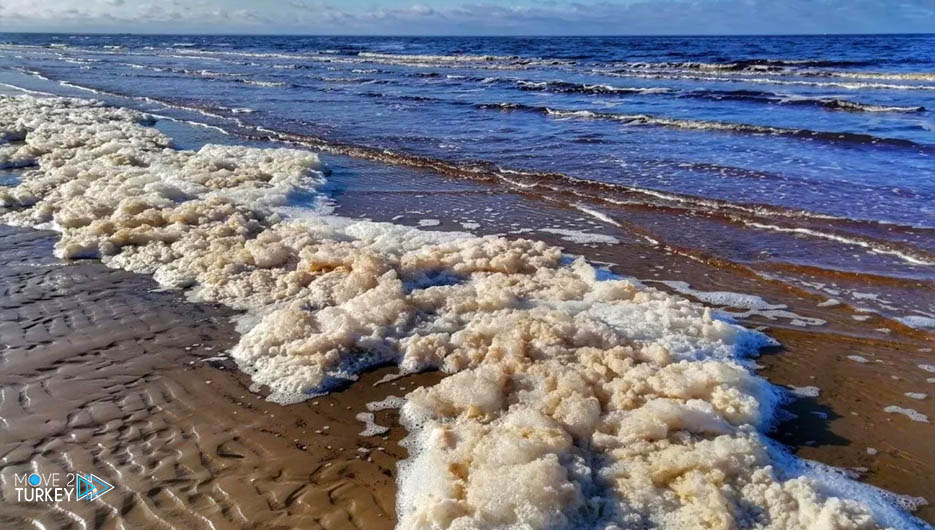 As part of the "seafoam cleaning campaign" launched by the Ministry of Environment and Urbanization within the framework of the Marmara Sea Action Plan, 3288.2 cubic meters of sea foam were collected and transported to landfill facilities.
Within the framework of the Marmara Sea Action Plan, a campaign to clean up the sea was launched on June 8 under the slogan "We are all Marmara".
Cleaning activities were carried out in the designated areas of Istanbul, Kocaeli, Bursa, Balikesir, Çanakkale, Yalova, and Tekirdag.
Environment and Urbanization Minister Murat Kurum indicated that they continued cleaning work on the eighth day of mobilization in 193 districts.
Where he displayed the density of sea foam at the bottom of the sea in Marmara
In this context, 3288.2 cubic meters of seafoam extracted from the Sea of ​​Marmara was transported.
Besides, 613.7 cubic meters were cleaned on June 15th to sanitary storage facilities.
At the end of 8 days, 850.2 cubic meters of seafoam in Istanbul, 174.5 cubic meters in Kocaeli, 131.5 in Bursa.
In addition to 136 in Tekirdag, 338 in Balikesir, 271 in Çanakkale, and 1,387 m3 in Yalova, this is by transport equipment and then sent for disposal by waste transport vehicles.
Minister Kurum also stated that they are continuing with intensive inspections, as well as seafoam cleaning work in the Marmara Sea.
In this context, an administrative fine of 10,495,000 Turkish liras was imposed on companies that failed to fulfill their obligations in 3,219 inspections carried out as of June 15.