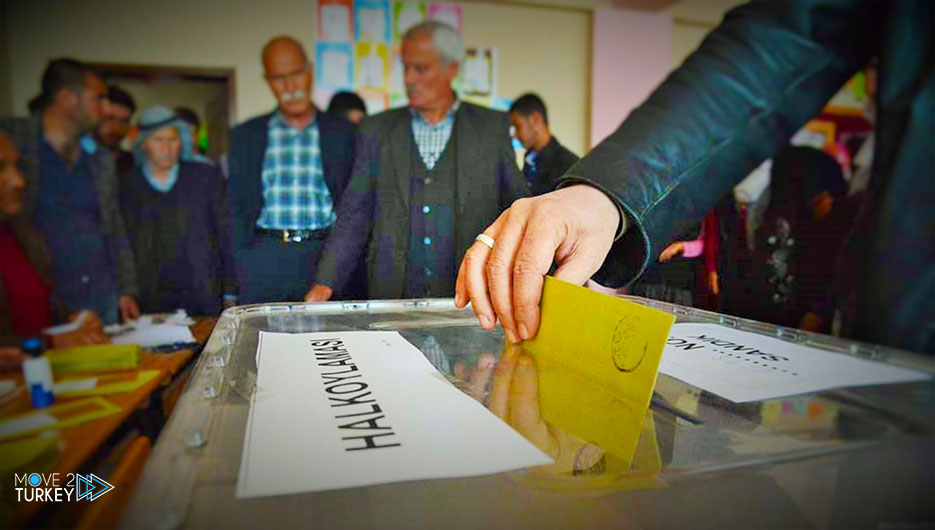 The voting for the Mukhtar elections was completed in 14 districts of Istanbul as of 17:00.
In line with the decision taken by the Supreme Electoral Council (YSK), polling stations have been established in villages and neighborhoods in some provinces to determine presidents and/or councils of elders.
In this direction, 62 candidates, including 11 women, competed for the mayors' offices in 14 neighborhoods in Istanbul, and about 71,000 voters went to the polls.
In addition to 6 in Bayrampaşa Vatan District, 4 in Kağıthane Telsizler District, and 3 in Eyüpsultan Silahtarağa District.
and 2 in Beşiktaş Cihannüma District, 3 in Maltepe Büyükbakkalköy, and 7 in Güngören Industrial District.
and 10 in Şişli district, 3 in işli district, yiiköyy district, Ormanli district in Catalca, 5 in Kaleiçi district.
2 in Asmali-Mesket district of Beyoglu, 5 in Kalyoncu-Kologo district, 3 in Katembistva Celebi district and Beykoz Anadolu Kavagi district, two candidates competed for the mayor position.
As voters began voting in the morning hours at the polls, police teams made inquiries about the HEPP code in schools where extensive security measures were put in place.
While voters were casting their ballots until the polls closed, the counting process took place.
The wife of Mukhtar, who died of the Coronavirus, won the elections
Beykoz district chief Anadolukavağı Serdar Lüleburgaz also contracted COVID-19 last March, and died on April 7 at Beykoz State Hospital where he was being treated.
Lüleburgaz, Sevim Lüleburgaz and Ömer Küçük have been nominated for the vacant mayor seat.
After the voting process ended at 17:00, the counting of votes began.
Sevim Lüleburgaz received 464 votes and Ömer Küçük received 116 votes in the elections, and all four votes were declared invalid.
"I want to keep the memories of my wife alive, and to make the quality of service I provided to Anadolu Cavafy permanent," said Lulburgaz, who was elected as chief of staff.