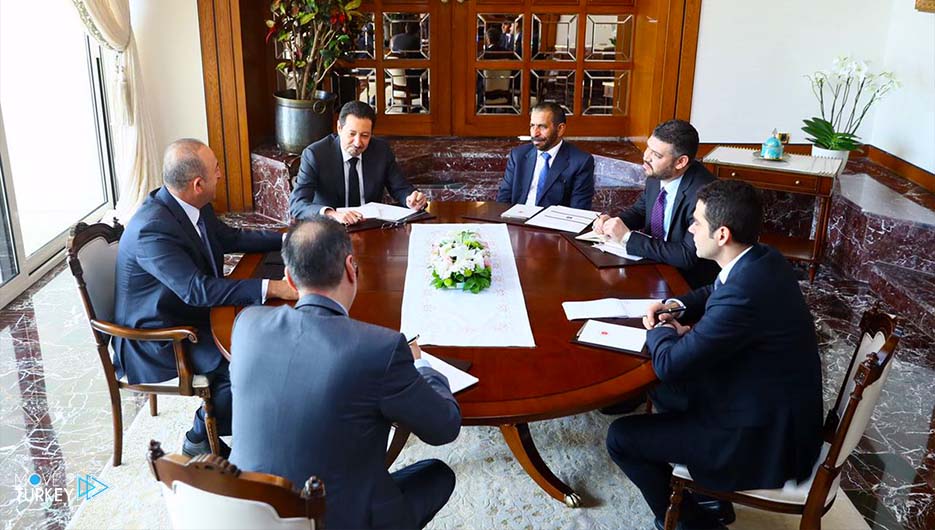 Turkish Foreign Minister Mevlüt Çavuşoğlu said that he discussed with his Qatari counterpart, Mohammed bin Abdul Rahman, on Friday, the file of operating Hamid Karzai Airport in the Afghan capital, Kabul.
This came in a speech in the state of Eskişehir, central Turkey, in which he indicated that the world is facing rapid change, pointing out that his country is following many policies to keep pace with this.
Çavuşoğlu stressed that Turkey is closely following global developments, analyzing them and determining its policies in this light.
He explained that Asia contains 21 major cities out of 30 around the world and that it accounts for about 40 percent of global production, and contributes to the global economy by about 50 percent.
He pointed out that the world had two poles in the past, and that with the dissolution of the Soviet Union, the United States began to see itself as the dominant pole of the world, adding: "However, on the ground, this is not the case."
He reported that about 80 million people around the world have had to leave their homes and countries for various reasons, explaining that about two billion people live in conflict areas.
Çavuşoğlu added that Turkey is well aware of the consequences of conflicts due to their outbreak in a number of neighboring countries and the region.
He stressed that the existing world order after World War II is unable today to find solutions to the problems of the times, which makes it urgently in need of reform.
He explained that Turkey follows a realistic policy, pointing to the recent events in Afghanistan, for example.
In this regard, he said, "The situation in Afghanistan required us to leave the country at once.
While there are many countries there, our active companies and schools have had to move out, and this is a mistake."
He added that Turkey wanted to operate Kabul Airport, and was discussing ways to agree with the former Afghan government regarding this before the "Taliban" took control of the country.
He added that Turkey had immediately evacuated its soldiers, as there was no longer any reason for them to stay in Afghanistan.
He noted that he received his Qatari counterpart in the capital, Ankara, on Wednesday morning, to discuss the file of operating Kabul Airport.
He explained that about 4 thousand of his citizens are still in Afghanistan and that some Turkish workers and companies preferred to stay there.
And that Ankara informed them of the dangers they might face, expressing his country's readiness to evacuate them if they wanted to.
On August 15, the Taliban took control of most of Afghanistan, including the capital, Kabul, prompting Afghan President Ashraf Ghani to flee the country.
And last Tuesday, at a press conference from Kabul, Taliban spokesman Zabihullah Mujahid, Acting Minister of Culture and Information, announced the formation of an interim government of 33 members.