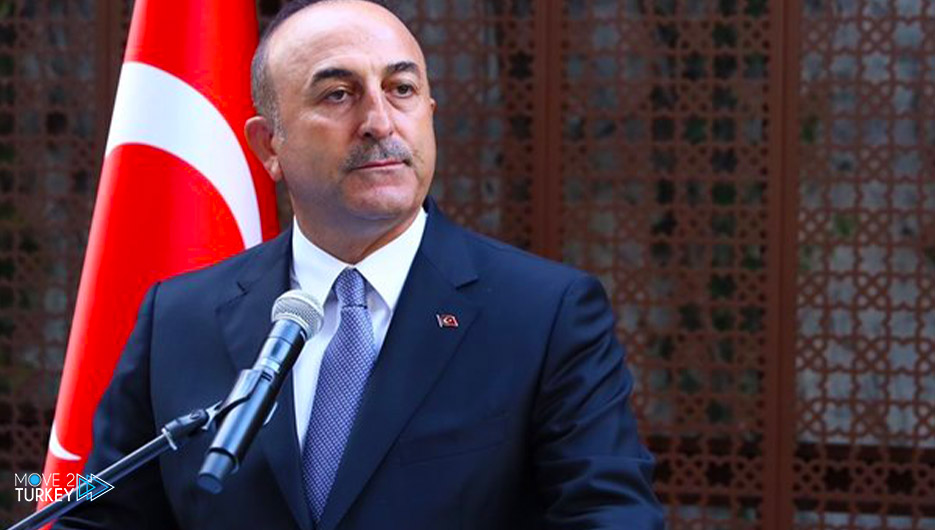 Turkish Foreign Minister Mevlüt Çavuşoğlu stressed that the Turkish-Bahraini relations derive their strength from the strong ties and solidarity between the peoples of the two countries.
He welcomed the dawning of a new era of dialogue, diplomacy and cooperation among the Gulf states.
This came in a statement to the Bahraini press ahead of a two-day visit that begins on Sunday.
"I am visiting Bahrain once again to confirm our commitment to elevating our bilateral relations to a level that guarantees strong and deep-rooted relations between the two brotherly countries," Çavuşoğlu said.
He pointed out that it was agreed to revitalize joint relations during the visit of his Bahraini counterpart Abdullatif bin Rashid Al-Zayani to Turkey last November.
He stressed that his current visit to Manama is another indication of the two countries' common will to expand and deepen those relations.
Çavuşoğlu noted that the two countries stood side by side in difficult times.
Whereas, King Hamad bin Isa Al Khalifa was the first leader from the region to visit Turkey after the July 15, 2016 coup attempt.
He noted that "the Turkish people and the Turkish leadership will always remember this frank stance of solidarity in the face of such a challenge."
He stated that more than forty agreements, protocols and memoranda of understanding were signed to expand and deepen cooperation between the two countries.
And constantly developing relations in many areas such as defense, trade, health, education, culture and tourism.
He pointed out that there is a common vision for the region and beyond, including a unified, stable and secure Gulf region.
Pointing out that the new era of dialogue and cooperation in the region will provide an opportunity to achieve lasting peace and stability.
He added that all countries in the region face similar challenges such as the Corona pandemic, human trafficking and terrorism.
And that "the past two years have shown that we are much stronger when we stand together and support each other in facing such common challenges."
"Therefore, we welcome the dawn of a new era of dialogue, diplomacy and cooperation among the countries of the region, and we especially appreciate Bahrain's successful efforts in this field," he added.
The Turkish Foreign Minister stressed that "this is the right moment to make relations between Turkey and Bahrain stronger than ever.
"Let us seize this moment, in order to make sure that the year 2023, which marks the fiftieth anniversary of our diplomatic relations, becomes a real milestone in our bilateral cooperation," he said.
The Turkish Foreign Ministry said in a statement that Çavuşoğlu's visit to the Kingdom of Bahrain came in response to an invitation from his counterpart Abdullatif bin Rashid Al-Zayani.
During the meetings that will be held within the framework of the visit, views will be exchanged on regional and international issues, as well as bilateral relations with Bahrain.