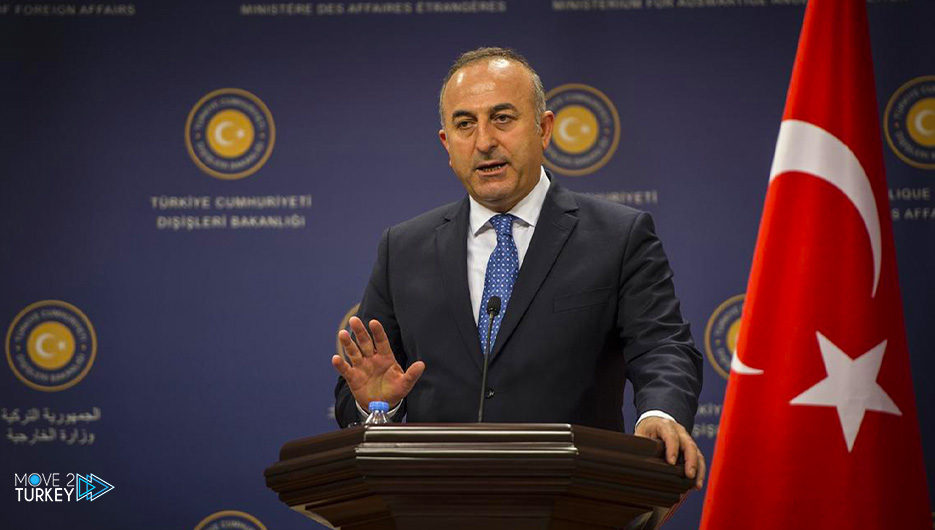 Turkish Foreign Minister Mevlüt Çavuşoğlu stressed Wednesday that the diplomatic efforts made by Ankara in recent years are welcomed and appreciated by all.
During his meeting with diplomatic correspondents at the Foreign Ministry headquarters in the capital, Ankara, he explained that one of the most prominent successes that Turkey has achieved at the diplomatic level in recent times is its role in the agreement to export Ukrainian grain to world markets.
He added that those who were criticizing Turkey's foreign policies some time ago are praising its role in resolving many crises in the countries of the region.
He continued, "Those who were criticizing Turkey's presence in Libya praise today the effective role that Ankara plays in this country and have started saying that Turkey is a guarantor of security and stability there."
He stressed that international relations are constantly changing and that Turkish foreign policy is adapting to changing circumstances in line with its national interests.
He stressed that Turkey is trying to build good relations with all Libyan parties, noting in this context the intention of a Turkish parliamentary delegation to visit the capital, Tripoli, and the east of the country.
Çavuşoğlu pointed out that the Russian-Ukrainian war proved that Turkey is the key to the road to peace in the region.
He also pointed out that Turkey is the only country that can communicate with all parties and components in Bosnia and Herzegovina.
Referring to the Azerbaijani-Armenian conflict, he said, "Armenia must abandon its provocations if it wants to establish lasting peace and stability in the region."
And he indicated that the recent clashes that took place between the forces of the two countries confirm to everyone the fragility of the situation in that region.