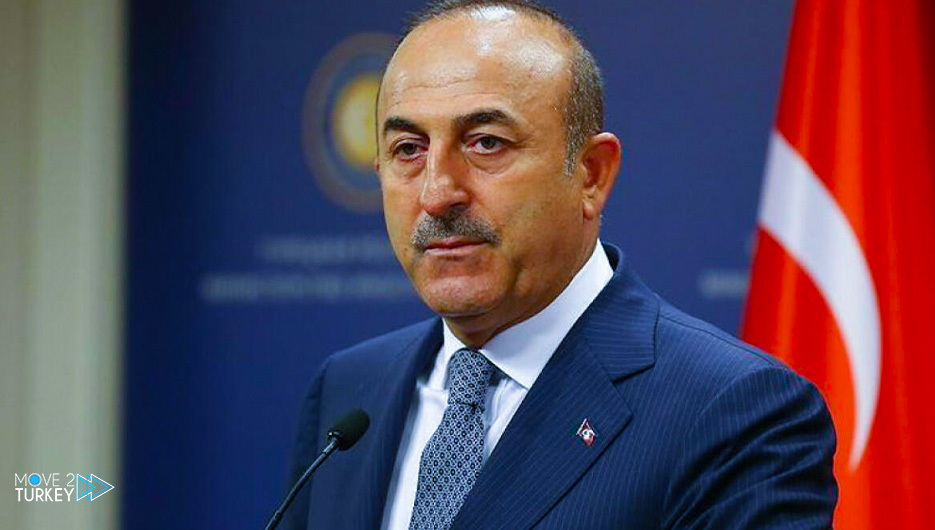 Turkish Foreign Minister Mevlüt Çavuşoğlu said that his country has started the process of normalizing relations with Israel and Egypt, indicating that this process does not mean that Ankara has abandoned its principles.
This came during a press conference held Thursday at the conclusion of the meetings of the 13th conference of Turkish ambassadors, held in the Turkish capital, Ankara.
He added, "We always say that the start of the normalization process with Israel and Egypt does not mean giving up on our principles, especially with regard to the Palestinian issue and Jerusalem."
Çavuşoğlu indicated that there are reciprocal steps and dialogue between Turkey and Israel within the framework of the normalization process.
And he added, "When Israeli Prime Minister Yair Lapid visited Turkey, we announced the reappointment of ambassadors again. Now Israel is on the verge of elections, and I do not know whether the appointment of ambassadors will take place before or after, because this step must be from both sides at the same time."
Çavuşoğlu expressed his country's desire for its relations with Egypt to gain the same momentum that happened with the United Arab Emirates and Saudi Arabia.
Regarding the accession of Sweden and Finland to NATO, Çavuşoğlu referred to the tripartite document concluded between Ankara, Stockholm and Helsinki.
In this context, he said: "We have not seen any steps taken in this direction. Sweden and Finland have not yet fulfilled their obligations in the mentioned document."
He stated that a mechanism had been created at the suggestion of Sweden and Finland to follow up on the concrete steps to be taken in relation to the aforementioned document, expressing his hope that the first meeting of this mechanism would be held on August 26.