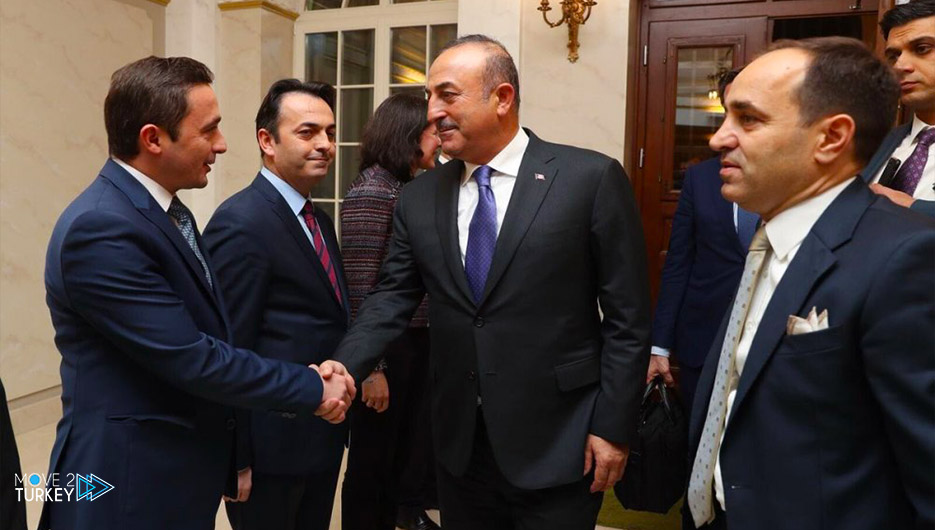 On Thursday, Turkish Foreign Minister Mevlüt Çavuşoğlu held a series of bilateral meetings with several of his counterparts.
On the sidelines of a meeting of the United Nations General Assembly at the headquarters of the international organization in New York, on the situation in the Middle East and Palestine.
Çavuşoğlu said in a tweet via Twitter that he had met with the Kuwaiti Minister of Foreign Affairs and Minister of State for Cabinet Affairs Sheikh Ahmed Nasser Al-Muhammad Al-Sabah, and his Jordanian counterpart Ayman Al-Safadi.
He also met with his Indonesian counterpart, Retno Marsudi, and Maldives Foreign Minister Abdullah Shahid.
In his meeting with his Kuwaiti counterpart, Çavuşoğlu said: "They have agreed to ensure that the United Nations General Assembly moves to support Palestine."
"We will meet again in the Antalya Diplomatic Forum on June 18," he added.
He also referred to his discussion of the brutal attacks in Palestine with his Jordanian counterpart, saying: "We appreciate Jordan's firm stance in protecting holy sites in the city of Jerusalem."
Çavuşoğlu stated that he discussed cooperation in combating the Corona pandemic with his Maldivian counterpart Abdullah Shahid.
Regarding his meeting with his Indonesian counterpart, Retno Marsudi, Çavuşoğlu said: "We discussed atrocities in Palestine, and I am pleased to host them in the Antalya Diplomatic Forum on June 18th."