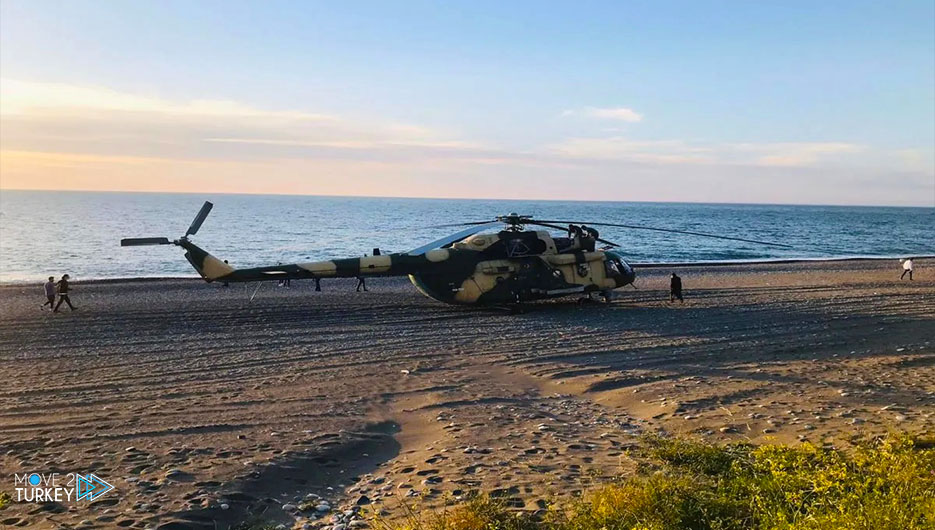 On Thursday, an Azerbaijani military helicopter made an emergency landing on the seashore in Ter Apollo district of Gerasun state in north-eastern Turkey.
Gerasun Wali Anwar Unlu said the helicopter of the Azerbaijani Air Force made an emergency landing due to technical reasons.
Unlu indicated that the helicopter was heading from Azerbaijan to the district of Merzifon in the state of Amasya, northern Turkey, to participate in military exercises.
And he indicated that the helicopter crew includes 6 people, and no injuries or crashes have been recorded, and there are no problems after the forced landing on the beach.
He also explained that another Azerbaijani army helicopter was on the same route, and continued its way to Merzifon.
On the status of the crew, Onlo said that they will be hosted in Ter Apollo.