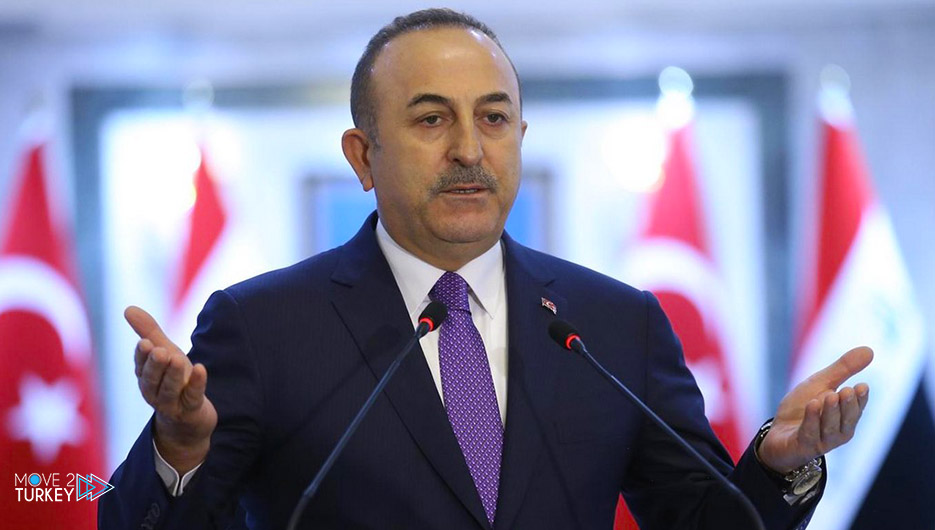 Turkish Foreign Minister Mevlüt Çavuşoğlu called on Islamic countries to become one body in the face of challenges, while pointing to the West's double standards in dealing with wars.
This came in a speech he delivered on Tuesday during the forty-eighth meeting of the Council of Foreign Ministers of the Organization of Islamic Cooperation, which will last for two days in the Pakistani capital, Islamabad.
Çavuşoğlu said: "The Organization of Islamic Cooperation was created for common causes, and its mission is to be the voice of the Islamic world. If we as a nation become one body, we will overcome any obstacle we face."
Çavuşoğlu considered the declaration of the United Nations General Assembly on March 15 of each year as the International Day against "Islamophobia" as a joint victory for Islamic countries.
He pointed out that the ancient metropolises of the Islamic world such as Jerusalem, Damascus, Aleppo and Kabul were destroyed and their identity lost, and that many Islamic countries have become associated with war, terrorism, pain and massacres.
The foreign minister went on to list the challenges facing Uyghur Muslims in China in preserving their Islamic and cultural identity, as well as the right of women to wear the veil in India and the situation of Rohingya Muslims in Myanmar.
Çavuşoğlu accused the West of double standards in dealing with the wars in Libya, Syria and Yemen on the one hand, and its dealings with the war in Ukraine, which everyone agrees to reject.
He noted that he had heard some say about the war in Ukraine: "Why is blood-shedding here? This is not the Middle East or Afghanistan."
And he added, "For us, there is no difference between the blood that is shed in Kharkiv (Ukrainian) and that shed in Aleppo (Syria), because our civilization dictates that to us."
He wondered about the correctness of the position of some countries in not advocating the rights of Muslims in Western Thrace (Greece) and the island of Cyprus due to the existence of points of disagreement with Turkey.
He said, "Is it right to ignore the change in the status and demographics of Jammu and Kashmir? Is it right to ignore the situation in which the Uyghur Turks live?"
However, the minister emphasized his country's unwillingness for the relations of Islamic countries to be destabilized with the countries in which Muslims suffer from problems. On the contrary, he stressed that the good relations of Islamic countries with these countries will reflect positively on the Muslim communities in which they live.