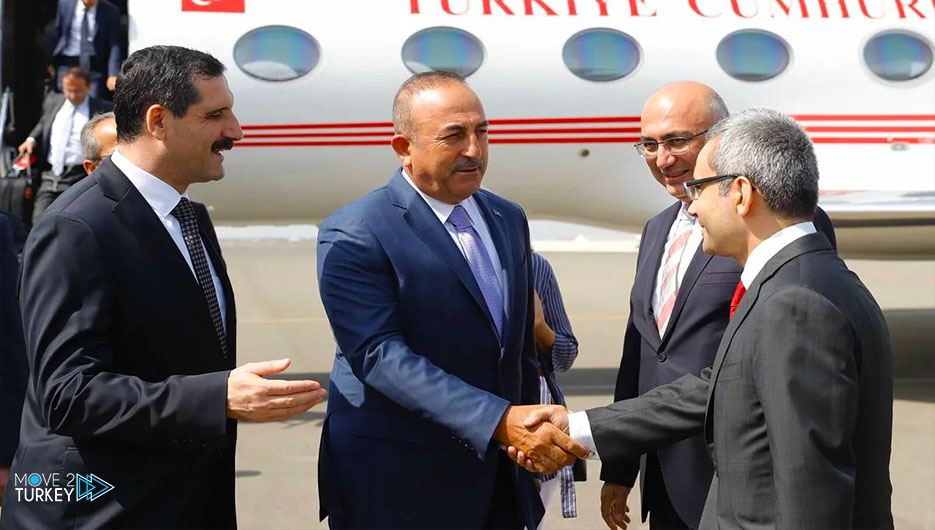 On Monday, Turkish Foreign Minister Mevlüt Çavuşoğlu arrived in the Jordanian capital, Amman, for a two-day official visit.
Çavuşoğlu was greeted upon his arrival at Queen Alia International Airport by members of the Turkish Embassy in Amman and was presented by Ambassador Ismail Aramaz.
On Tuesday, the Turkish minister will hold bilateral talks with his Jordanian counterpart Ayman Safadi, followed by a joint press conference.
He will also meet on the same day with Jordan's King Abdullah II Ibn Al-Hussein, and then Prime Minister Bishr Al-Khasawneh.
Turkish-Jordanian relations have witnessed a remarkable development during the past two decades.
And a clear harmony in the level of coordination and consensus regarding various regional issues, foremost of which is the Palestinian issue.