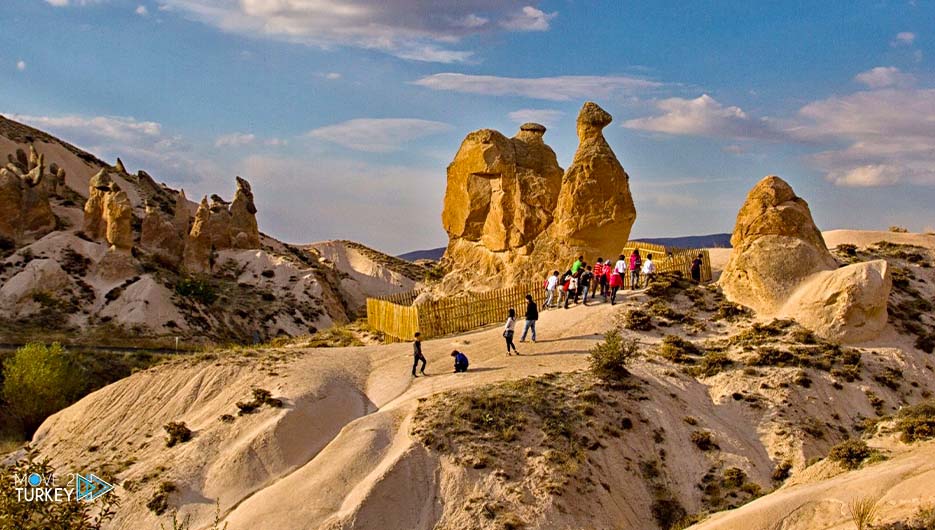 The archaeological and historical monuments in the Cappadocia region in the state of Nevşehir in central Turkey received 3 million 53 thousand and 827 tourists during the first 8 months of this year.
A statement from the province of Nevşehir said on Wednesday that the archaeological and historical monuments that received local and foreign tourists included "fairy chimneys" or "devil's tables," which are column-shaped stones topped with rocks, underground cities, hotels, and churches engraved on rocks.
He added that the archaeological monuments themselves had received two million 544 thousand and 909 local and foreign tourists during the first 8 months of last year 2022.
The Cappadocia region is distinguished as one of the most strange and beautiful natural landscapes in the world, and the United Nations Educational, Scientific and Cultural Organization (UNESCO) has classified it as a World Heritage Site.