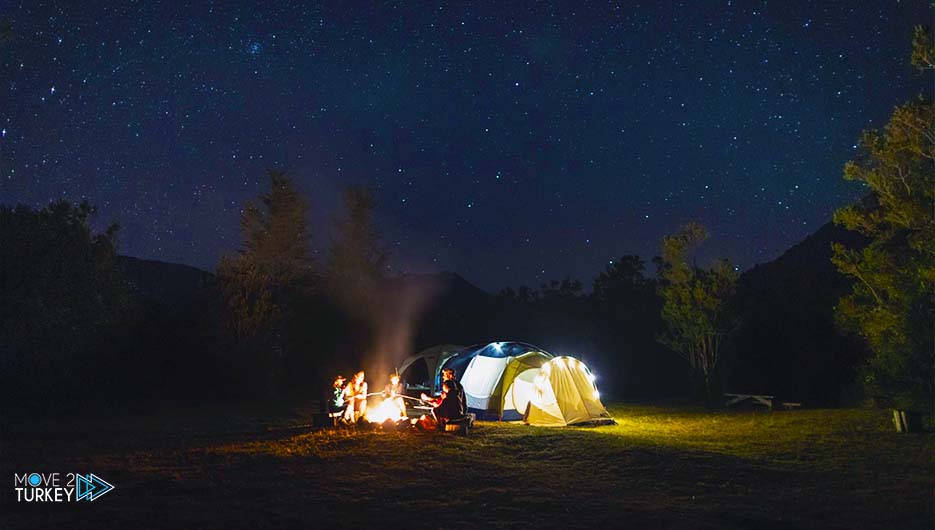 Although Turkey is famous for its large cosmopolitan cities, its landscapes are also wonderful, from the bays surrounded by lush pine forests and turquoise seas to the mysterious valleys of Cappadocia.
If you're tired of the city and its hustle and bustle, we encourage you to grab a tent and a sleeping bag this weekend and head out for camping on some of Turkey's most impressive plateaus and lakes.
You can find places untouched by urban development, to be in touch with nature on the weekend.
We recommend choosing different exciting adventures, camping and spending the night under the stars.
Whether you have experienced camping before or not, Turkey has many beautiful natural places that you are sure to enjoy.
So get your camping gear ready and check out some excellent sites for camping in Turkey!
The best camping places in Turkey
Butterfly Valley | Kelebekler Vadisi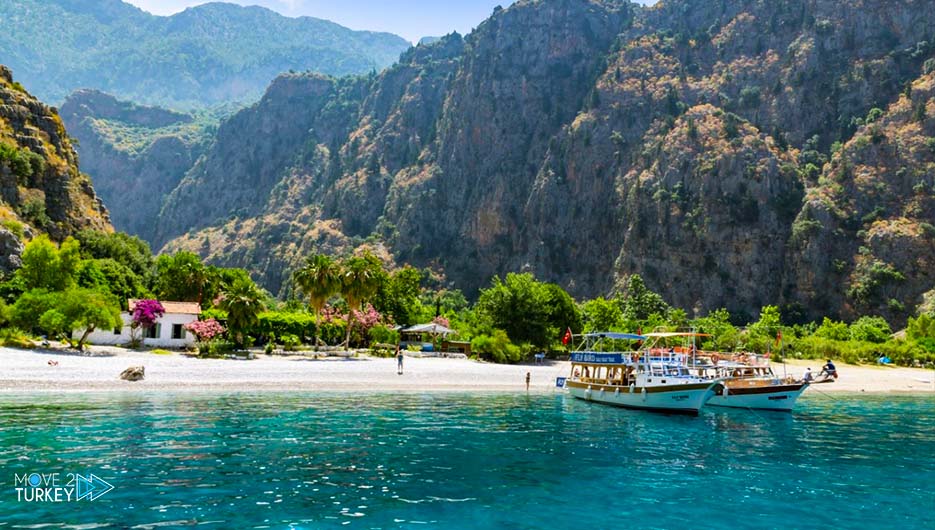 Butterfly Valley is only accessible by boat, and got its name because there are about 105 species of butterflies living in this nature reserve, and you will also find many types of plants and animals there.
Just take your tent or rent one of the bungalows and immerse yourself in the pure nature, this charming place also overlooks a beautiful beach.
---
---
Hızır Camp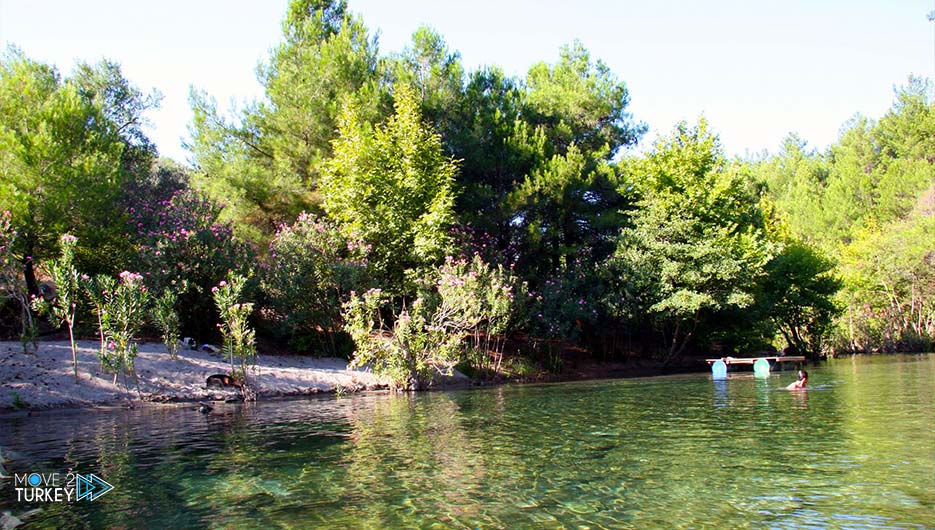 Hızır Camp is located on the slopes of Kaz Dağları Mountains amidst nature where visitors spend their trip hiking and swimming in Zeytinli Creek.
Facilities include treehouses and cabins if you don't bring your own tent, while the kitchen serves dishes made mostly from organic products grown in Hızır's private garden.
The camp also produces its own energy through solar panels and wind turbines.
---
Sahilköy, Şile, İstanbul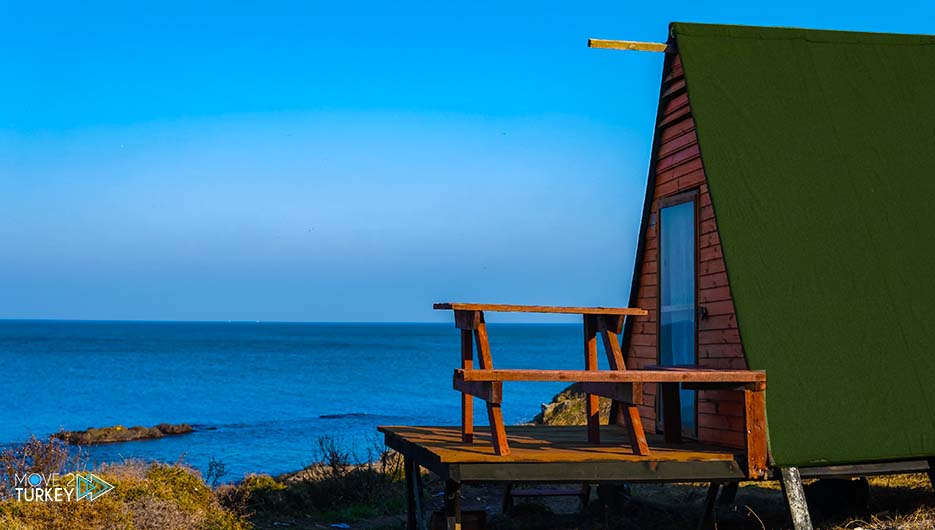 If you are new to tent camping, then starting in a suitable camp is a good way.
Sahilkoy Camp in Istanbul is the perfect place to start, located on the northern coast of Istanbul on the Black Sea.
The camp can be reached by buses (line 139S) that leave three times a day from Uskudar and stop at Sahilköy, or you can take your car and drive to the camp yard yourself.
If you don't have your own tent, you can rent a tent or bungalow, and after setting up your camping site and hanging your hammock among the pine trees, you'll want to swim in the Black Sea or sunbathe on the beach.
---
---
Sülüklü göl, Bolu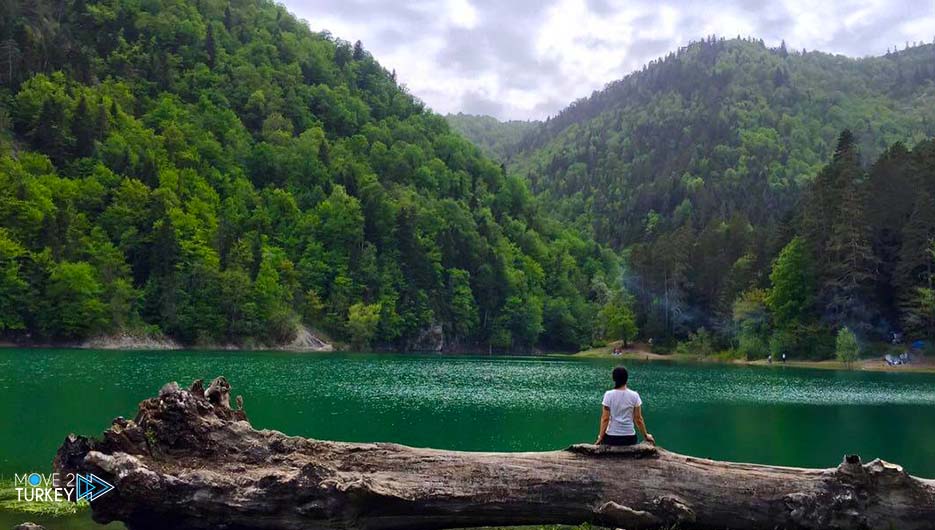 If you are looking to delve deeper into the woods, camping in Sülüklü göl in Turkey's Bolu province is the perfect place for you.
After paying a modest entrance fee, you can pitch your tent by the lake, nestled among lush green hills.
Perhaps the first sound you'll notice there is the frog's symphony, and the area is home to 406 different species of plants.
There are many hiking trails either around the lake or in the woods, but be sure to bring insect spray as mosquitoes can be annoying.
---
Köprülü Canyon National Park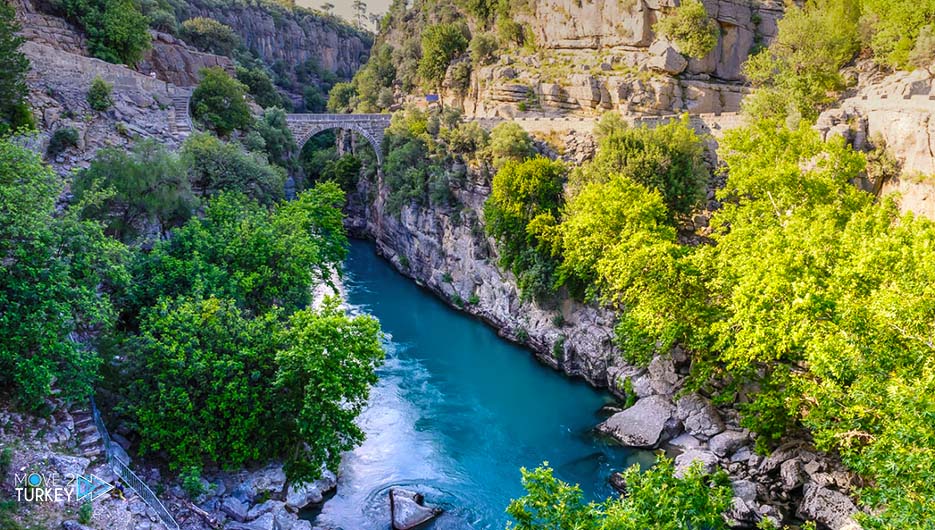 Named after the old stone bridge that spans the Köprülü River, Köprülü Canyon is a paradise of cedar, pine, and cypress trees up to 400 meters deep.
Set up your tent near the bank for a daytime hike, you'll encounter the ruins of the Temples of Zeus and Artemis, or you can take part in an exciting rafting trip down the river.
---
---
Soğucak Yaylası, Sakarya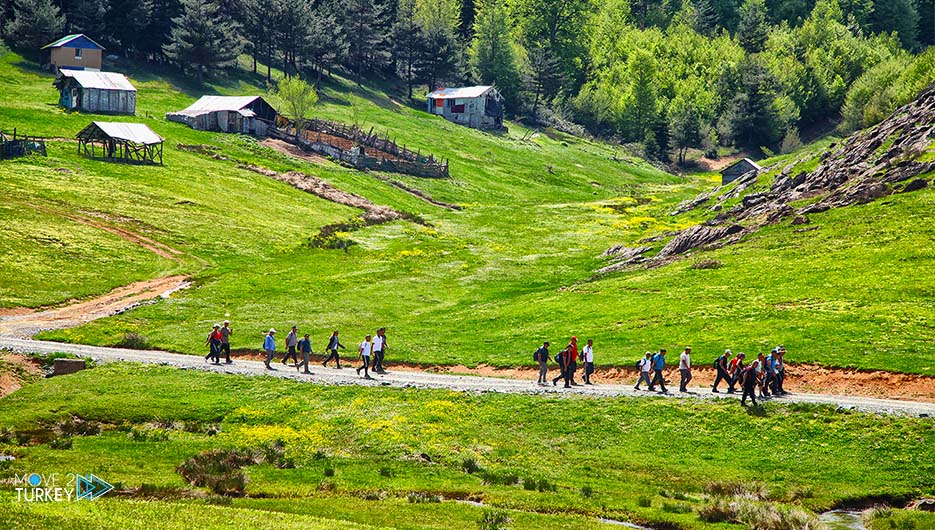 An ideal place for families with children. This large, grassy plateau is located on top of the Samanli mountain range in Sakarya Province.
Although Google Maps can show two roads, be sure to take the road via Ilmiye, as the other road is between trees that is not suitable for vehicles.
You can pitch a tent anywhere there, as this is one of the free camping places in Turkey.
The advantage of the tall, soft grass made it possible to play soccer, and it's also an ideal place for stargazing at night, but before spending the night put on a warm blanket and lie on your back for stargazing.
If you want to hike, you can walk the 5 km to Doğansivri fire tower, just ask a local to direct you the way.
---
Yedigöller National Park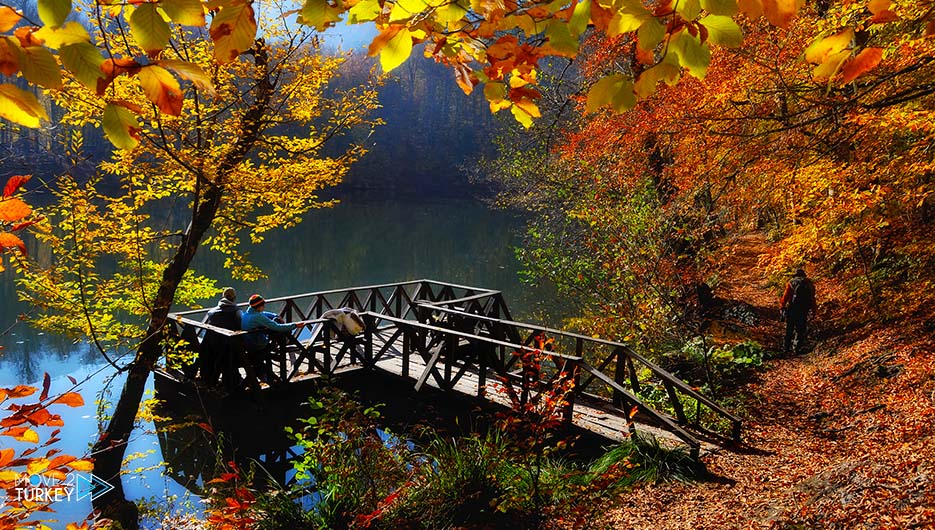 One of the main attractions of the Bolu region, Yedigöller derives its name from the seven small lakes surrounded by beautiful evergreen forests with oaks, pines and hazelnuts that dazzle visitors with their varied colors.
Apart from camping in this natural sanctuary and having a good time in this enchanting nature, visitors can also swim in the hot springs, hiking and fishing.
---
---
Uludağ mountain, Bursa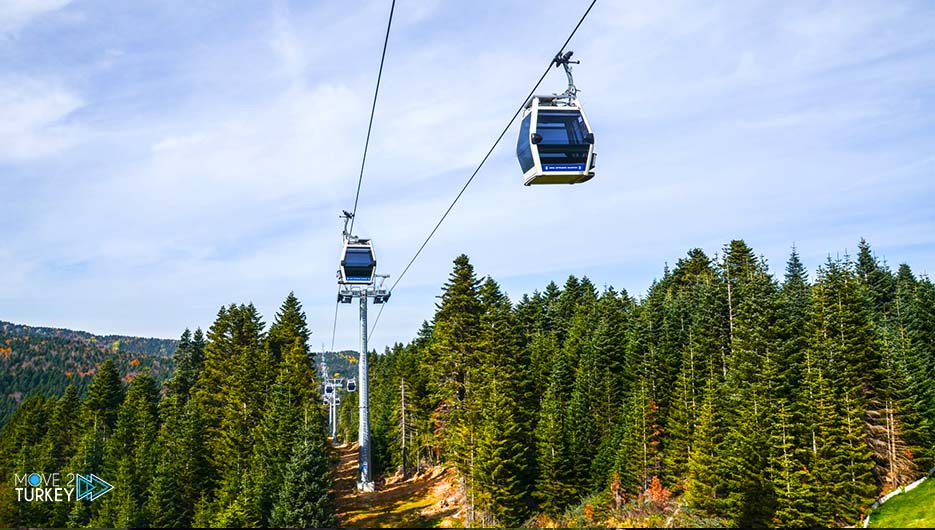 Uludag Mountain is the highest point in the Marmara region at 2,543 meters above sea level, a place I would only recommend to experienced campers due to its seclusion.
There are three lakes near the top of the mountain: Kilimli Göl, Karagöl and Aynalı Göl, just type in Karagöl Uludağ and Google Maps will take you there.
If you haven't camped above the tree line, the silence would be unusual, a bit weird even if you're familiar with the sounds of songbirds and frogs when camping.
But you don't have to worry about mosquitoes or flies, as the mountain is too high for insects, and the nights are very cold, so bring warm clothes if you want to sleep there.
---
Sultanpınar Yaylası, Bolu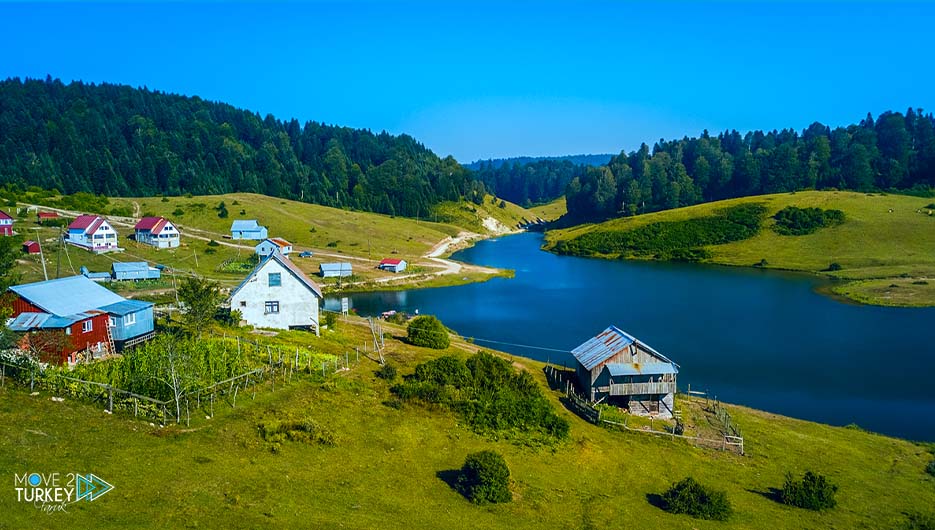 Sultanpinar Plateau on the border of Bolu city in Turkey, is everyone's favorite camping place in the region, this plateau is home to a rural village whose people are very kind and friendly.
There are no camping areas here, so pitch your tent where you wish.
If you have time to explore, this area is home to several plateaus, bordered by numerous forests covered with green grass, you can hike there for hours.
---
---
Tips for camping in Turkey
If it's cold, bring some firewood with you, as you don't have it around
Sunscreen is a must, so don't forget to bring it with you on your camping trip
Make sure to bring good shoes, warm clothes in precaution, and don't forget to take plenty of water