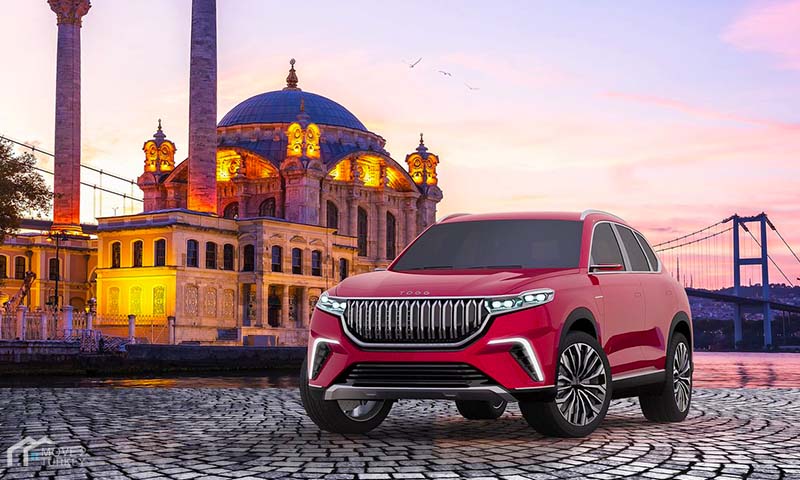 If you want to compare buying a car in Turkey with other countries, you will notice significant differences in this field.
Although Turkey has a large and extensive transportation system and is equipped with distinct features, many people prefer to own their own cars. But the point to keep in mind is that buying a car in Turkey is not as difficult or impossible as any other country, except that the maintenance costs are somewhat high.
The Turkish auto market has a large variety of different brands, where the European, Asian and American car manufacturers are all present in this market. Renault, Fiat, Volkswagen, Ford, Toyota and Hyundai are the most popular and best-selling brands in Turkey.
The lower prices have led to the establishment of a car production line in the country for a number of prestigious car brands such as Renault, Fiat and others.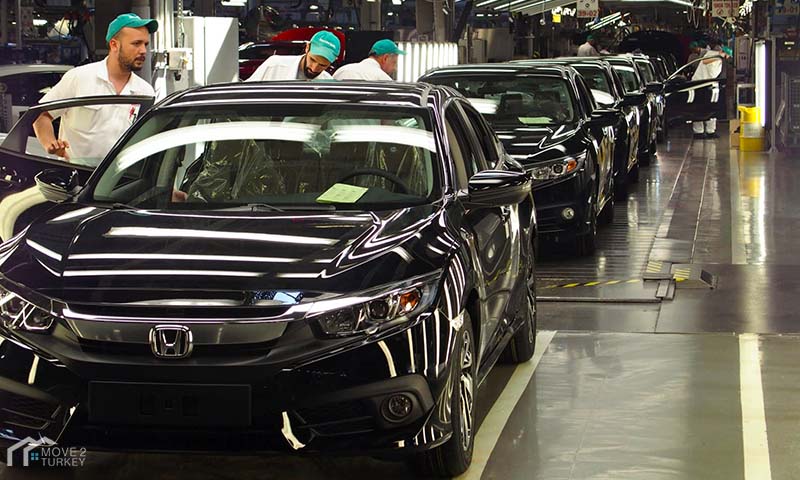 Most cars in Turkey run on diesel fuel (the most common in the country). As Turkey is one of the countries that imports fuel completely, and it is one of the main reasons for the high use of diesel cars compared to cars that run on gasoline. You should also bear in mind that the price of diesel cars in Turkey is much higher than the price of cars that run on gasoline.
Buying a car in Turkey for foreign citizens
Buying a car in Turkey for Turkish citizens is much more expensive than foreign citizens residing in Turkey, and the reason is that foreign citizens who live in Turkey are exempt from paying taxes. In fact, the Turkish government has enacted laws that make it easier for foreign citizens to buy a car without paying taxes in Turkey.
Buying a new car directly from the manufacturers
As mentioned above, there are many well-known car manufacturing companies in Turkey. For this reason, you can easily buy directly from these companies. Of course, keep in mind that you have no restrictions on choosing car models. After the personal visit to the company and choosing the model you want, the car will be paid for, and after that you can apply for a license plate.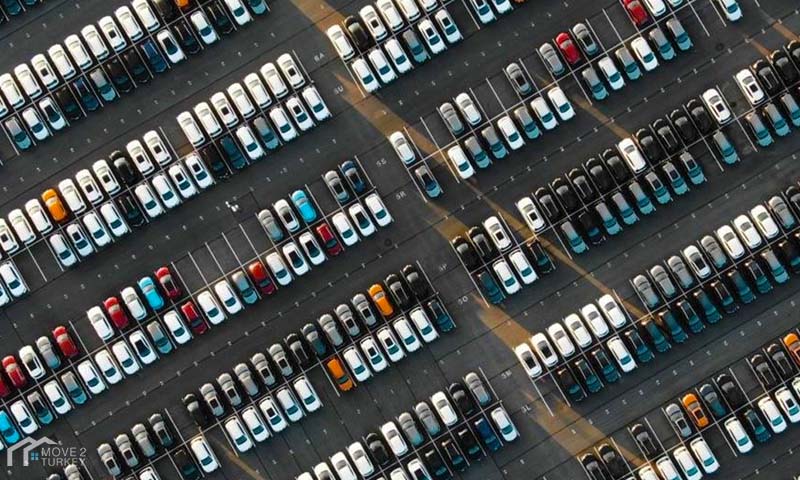 Buying a used car in Turkey
There is a large market and wide options for used cars in Turkey. This means that in many cases, people prefer to use used cars instead of buying new cars directly from companies. It may be because of their lower prices. As the price is much cheaper. After agreeing to the car price, make sure to ask the expert to check the car, and make sure to get an expert card from him.
In Turkey, you can use different websites to buy a used car from. You can also see updated prices for all types of cars there. Here are some of these sites: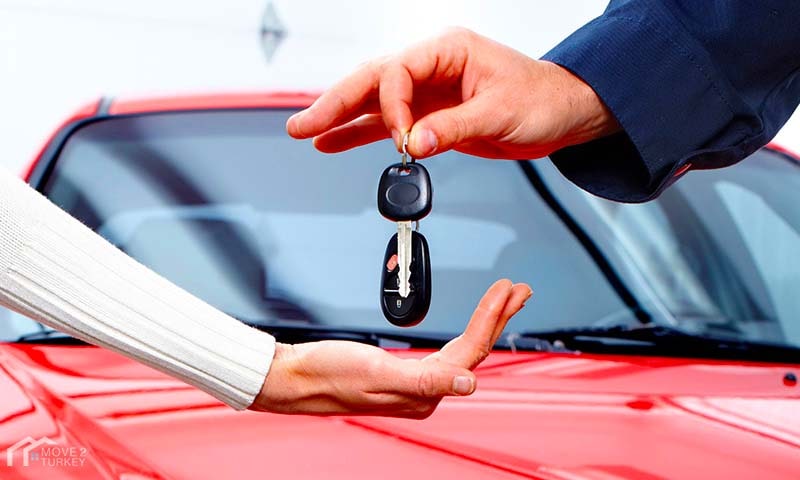 Registering the car in Turkey
Whether you are a Turkish citizen or you have a long-term residence permit in Turkey, or even a one-year residence permit in Turkey, you must go to the Notary to register the car that you bought in your name, where there is an official Turkish translator if you are not familiar with the Turkish language . Keep in mind that you have to pay some translation and certification fees (about 250 TL). Also, the seller also bears the previous expenses for the car, such as fines and taxes, where a settlement must be made before the sale.
After payment, the vehicle document and car card will be delivered to you. During this time, you will have one month to get your license plate. After registering at the notary, you must apply for insurance.
An application for obtaining a license plate must be submitted through the police and referred to the police station. Some fees must be paid at the police station (about 10 TL). If you apply through the website, you can select the Rando tab to see the date and time you should go to the police station.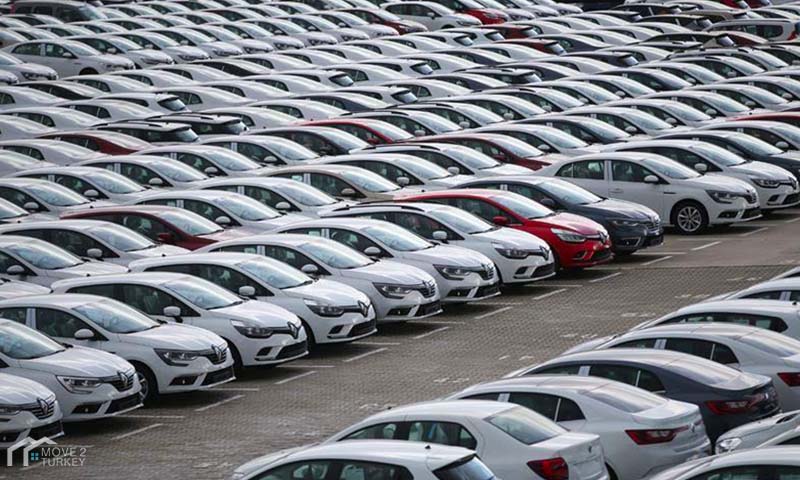 Important points for buying cars in Turkey
The price of diesel cars is higher than gasoline in Turkey, but you should bear in mind that the price of gasoline is higher.
If you are planning to buy a car in Turkey as a foreign citizen, it is recommended that you buy cars with Turkish license plates, because you can only sell cars with foreign license plates to citizens of other countries, that is, the car cannot be sold to Turkish citizens.
Make sure to deposit the purchase amount of the car at the notary and after transferring the document to your name. It is best to transfer this money from your bank account and document it to the seller. (For this reason, it is recommended to open a bank account in Turkey).
Make sure to get the insurance for the car immediately after purchase.
If you are planning to buy a used car, make sure to do a technical inspection before anything else. There are companies in Turkey such as Xperitz that do it for you at low costs.
The car is one of the main exports in Turkey to Europe, so you can use the cars made in Turkey safely.
In Turkey, car taxes are collected annually from the car owner, depending on variables such as cylinder size, car model, etc.
Note that third-party insurance is mandatory in Turkey, and physical insurance is optional.
Two things you should do after buying a car in Turkey!
Insurance:
The maximum period to get the car insurance after the purchase is 15 days. As the previous car insurance is canceled upon sale, the insurance must be reinsured again. It is also advisable to get your car insurance immediately and never ignore this important problem.
the number:
After obtaining the vehicle documents and card, you have one month to obtain the vehicle license plate. So, first request an appointment for the interview via the website www.trafik.gov.tr, then go to the central police department near you with a passport and tax number, as well as the address, and request a license plate. Your license plate will start from Ma to Mz, which indicates foreigners in Turkey.
Buying a car without taxes in Turkey for foreign citizens
Turkey recently enacted important laws for foreigners regarding the purchase of cars, and these laws stipulate that foreigners can buy cars in Turkey at cheaper prices than Turkish citizens, because they do not have to pay car taxes. Therefore, it is possible to obtain cheaper cars in Turkey in this way.
To benefit from these laws, you need information about immigration to Turkey or residence in Turkey and proof of living in Istanbul or Turkey, in addition to registering a company in Turkey in order to be able to verify the information necessary to buy a car or buy a property in Turkey.