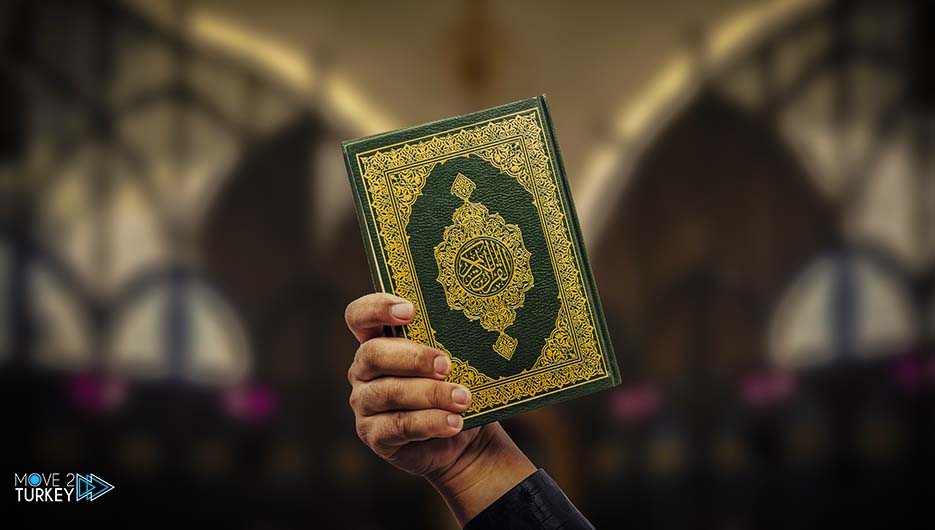 Swedish media said on Saturday that repeated acts of burning the Holy Quran in the past nine months had cost the country nearly 200,000 dollars.
The provocative actions of burning the Holy Quran by the Swedish-Danish politician Rasmus Paludan and the Iraqi refugee Sloane Mumika, who resides in the capital, Stockholm, led to the state losing 2.2 million Swedish krona (about 199,300 dollars), according to a report on the local Sveriges Radio.
The report explained that "these provocations and attacks inflicted financial costs on the Swedish government due to the deployment of more police officers and the disruption of many of them from carrying out their normal duties."
Recently, incidents of abuse of the Quran by right-wing extremists in front of the embassies of Islamic countries have been repeated in Sweden and Denmark, sparking angry Arab and Islamic reactions, both officially and popularly, in addition to official summons of the two countries' diplomats in more than one Arab country.
The percentage of Swedes who support a ban on burning the Holy Quran and other holy books of various beliefs rose to 53 percent.
The latest poll conducted by the Swedish company "SIFO" showed that the percentage of citizens who support this step has become two points higher than the previous poll, to 53 percent.
On the other hand, 37 percent supported "burning holy books within the scope of freedom of expression," while the rest did not express a specific opinion, according to the same poll.
The survey included 1,291 Swedish citizens who were randomly selected from August 15 to 27.
This comes as the government and the main opposition in Sweden prepare to change the law on provocations against the Quran.