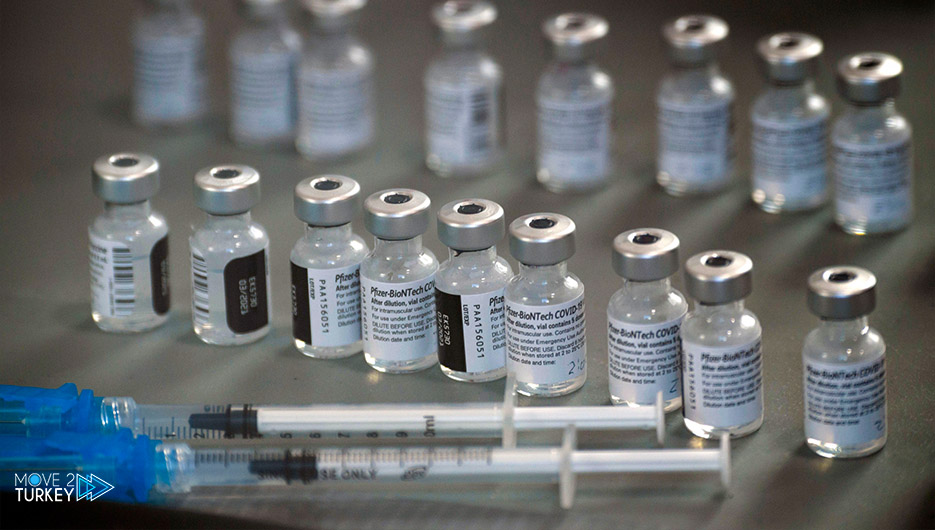 Pharmaceutical companies approved to manufacture vaccines against the Coronavirus distributed 3.82 billion doses of vaccines to about 182 countries around the world from December 2020 to July 24.
And Bloomberg News Agency reported on Sunday that the average vaccination process around the world is currently 32.9 million doses, compared to an average of 8 million doses per day last December.
As of Saturday, enough doses have been given to fully vaccinate 24.9 percent of the world's population, but the distribution is uneven.
"Countries and regions with the highest incomes are vaccinated 30 times faster than those with the lowest incomes," according to the agency.
She added: "Globally, this is an alarmingly slow level of vaccination…at the current pace of 32.9 million doses per day, it may take another year to achieve a high level of global immunity."
Globally, China topped the countries with the most doses against the Coronavirus, with 1.524 billion doses, enough for about 54.5 percent of the population.
In second place came the European Union, which received 450 million doses, during which 57.5 percent of the population of the bloc received the first dose and 46.5 percent of the two doses.
In third place came India, which received 432.6 million doses, during which 24.6% of the population received the first dose and 6% received the two doses.
The United States ranked fourth, with 341 million doses, of which 56.6% received the first dose, and 49% received the two doses.
According to the calculations, the three countries and the European Union obtained 71.7 percent of the total number of vaccines distributed globally.
As of Sunday, the total number of coronavirus infections reached 194.4 million, including 4.168 million deaths.
The United States leads the world in terms of the number of infections, followed by India, Brazil, France, and Russia.