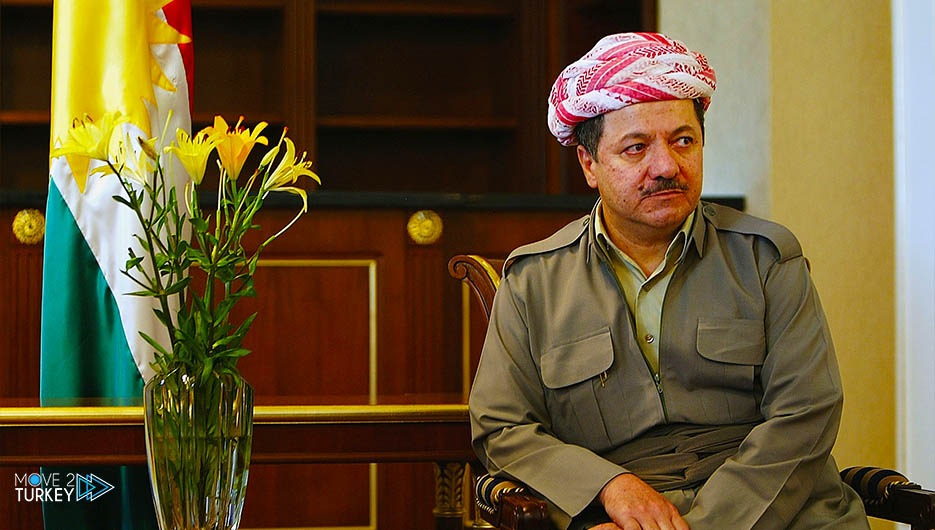 On Wednesday, the President of the Kurdistan Region in northern Iraq, Nechirvan Barzani, discussed with the Turkish Ambassador to Baghdad Alireza Güney ways to develop relations between the two countries in various fields.
This came in a meeting between the two sides at the regional presidency in Erbil, according to a statement issued by Barzani's office.
Barzani congratulated Turkish Ambassador Gunay on assuming his duties last June, wishing him success.
The statement added that Barzani and Gonai discussed the relations of the Kurdistan Region and Iraq with Turkey, and the two sides affirmed the desire to develop these relations in all its fields.
The statement also stated that the two sides discussed "the situation in Iraq and the region in general and the upcoming Iraqi elections."
The situation of the outbreak of the Corona epidemic in Iraq and Turkey, the war against terrorism, the threat of ISIS, and other issues of common concern.
Turkey and Iraq are neighboring countries, and they have closely related relations at various levels, especially at the trade and economic levels.
The volume of trade exchange between Iraq and Turkey is $17 billion, and the two countries aspire to raise it to $20 billion during the coming period.
Iraqi Prime Minister Mustafa Al-Kazemi made an official visit to Ankara last January, during which he met President Recep Tayyip Erdogan.
During the visit, the two countries agreed to strengthen relations between the two countries at various levels, especially trade, economy, and investment.