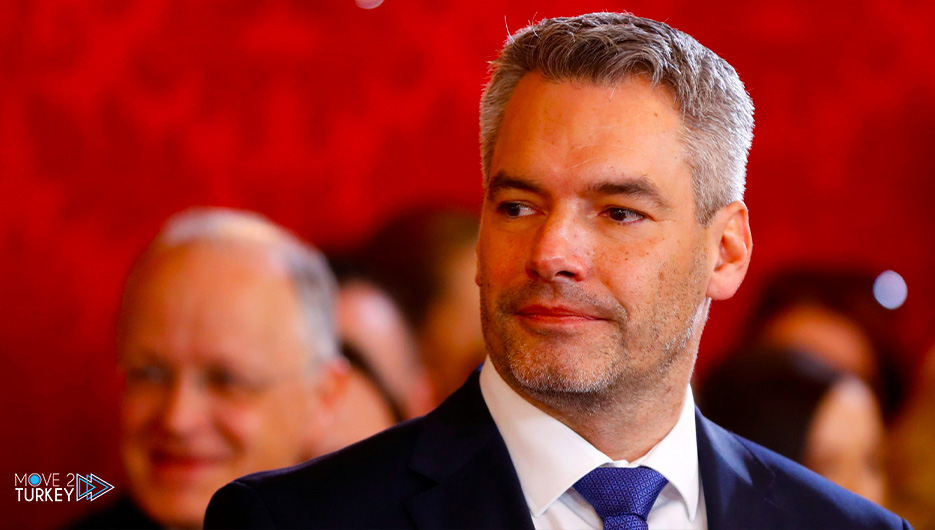 Austrian Prime Minister Karl Nahammer said his government is seeking to boost existing relations with Turkey to "higher levels".
This came in a speech he delivered on Saturday during his participation in the extraordinary conference of the Austrian People's Party, in which he assumed the leadership of the party, succeeding the resigned Sebastian Cruz.
Nahamer stressed that strengthening bilateral relations with Turkey is very important for Vienna.
He pointed out that the meeting of the Russian and Ukrainian delegations that took place in Istanbul last month constitutes a good opportunity for peace between the two countries.
It is noteworthy that Nehamer called Turkish President Recep Tayyip Erdogan twice last April.
Nehamer is scheduled to meet with President Erdogan on the sidelines of the NATO leaders' summit to be held in Spain next month.