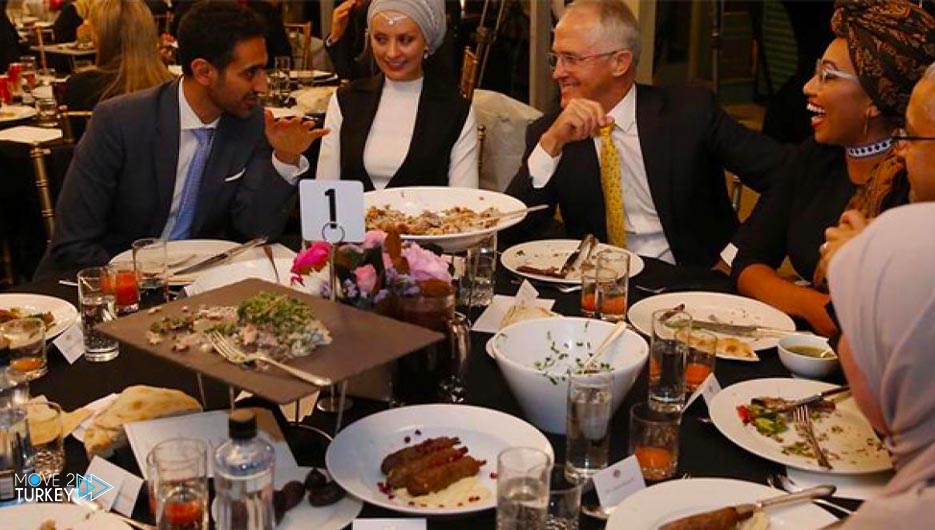 Turkish activists in Australia organized a group breakfast program in Melbourne, two years after it was suspended due to measures to combat the Coronavirus.
About 2,500 people participated in the thirteenth Ramadan Iftar program, which was held at Meadow Heights Mosque in Melbourne.
It was also attended by the Turkish Consul in Melbourne, Arif Aser Torun, and Labor MP Maria Vampakino.
As well as politicians from the state of Victoria and representatives of civil society organizations.
In an interview with him, the Turkish activist in the National Vision Movement, Omer Faruk Yalcinir, expressed his happiness at the reorganization of the Iftar program after two years.
He said, "We did not expect to see a large turnout in this way, more than two thousand people who participated in the Iftar programme."
On the other hand, Turkish Aziz Yilmaz pointed out that it is fun to share breakfast with other people after fasting.