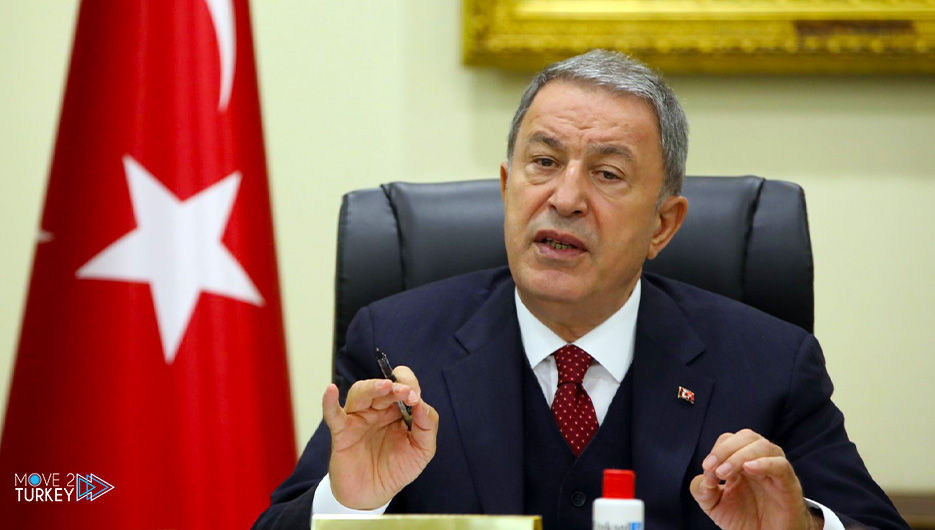 Turkish Defense Minister Hulusi Akar said that his country is waiting for Russia to reconsider the decision to suspend the "Istanbul Grain Shipping Initiative".
This came in a telephone conversation with his Russian counterpart, Sergei Shoigu, according to a statement issued by the Turkish Ministry of Defense.
The statement indicated that Akar stressed, during the phone call, the importance of the Istanbul Agreement for the shipment of Ukrainian grain to world markets.
The statement added that Akar told his Russian counterpart that the continuation of the grain initiative, which greatly contributed to solving the global food crisis, showed that all problems can be solved through cooperation and dialogue.
Akar pointed out that the grain shipment initiative is a purely human activity that must be separated from the conflict conditions.
Akar stated that Turkey will continue to play its role in ensuring peace in the region and providing humanitarian aid at all levels.
And on Saturday, Russia announced the suspension of its participation in the grain agreement with Ukraine, against the backdrop of targeting its fleet in the Black Sea, and requested an emergency meeting of the United Nations Security Council next Monday to discuss the matter, according to the Associated Press.
Last July 22, Istanbul witnessed the signing of the "Document on the Safe Shipping Initiative for Grain and Foodstuffs from Ukrainian Ports" between Turkey, Russia, Ukraine and the United Nations.
The agreement included securing exports of grain stuck in the Ukrainian ports on the Black Sea (Eastern Europe) to the world to address the global food shortage crisis that threatens a humanitarian catastrophe.