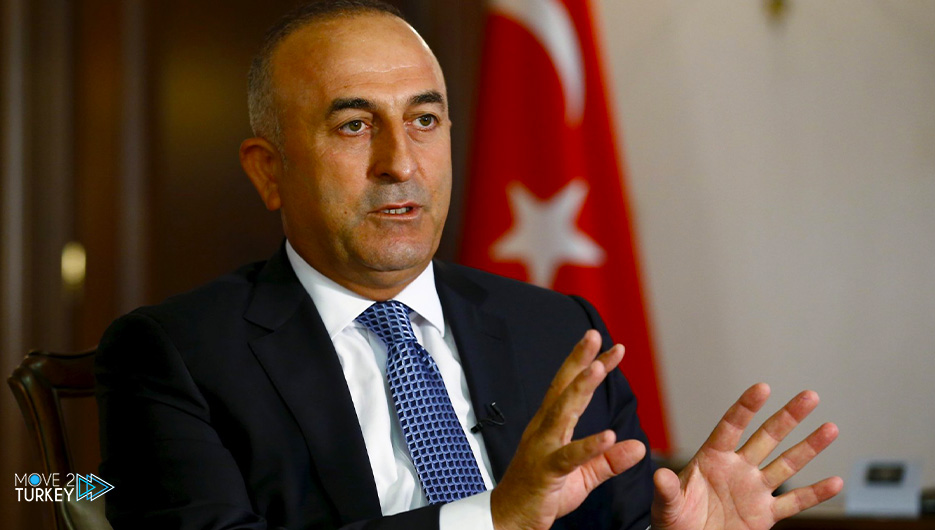 Foreign Minister Mevlüt Çavuşoğlu said that the obstacles to Russia's exports of grain and fertilizer have not been completely removed and that Ankara is assessing the steps that will be taken to meet Russia's demands.
Çavuşoğlu said in a press statement after a meeting of the Turkish government on Monday evening that the Secretary-General of the United Nations, Antonio Guterres, had held talks to remove obstacles to Russian grain and fertilizer exports.
He added that the export of Russian grain and fertilizer is part of the Istanbul Agreement, indicating that this agreement is subject to extension unless one of the parties objects to extending its term.
In response to a question about the process of normalizing relations between Turkey and Egypt, Çavuşoğlu said that the process did not happen as quickly as desired, and that Ankara was not the reason for that.
The Turkish Foreign Minister also received a question about the content of his recent talks with his Emirati counterpart, Abdullah bin Zayed Al Nahyan.
In this regard, he said, "It was a very positive meeting and in addition to the steps we have taken bilaterally, we are talking about what we can do in other countries, including Africa."
Regarding the lack of condemnation of Turkey in the final statement of the recent Arab League summit, Çavuşoğlu said: "The reason for this is that our relations with some Arab countries, including Egypt and the Gulf states, have begun to normalize, and we have an agreement with Egypt not to oppose each other in international forums during the normalization stage."
He explained that Ankara found the decisions of the Arab League summit positive in terms of solving problems between Arab countries, defending the Palestinian cause and stimulating cooperation between Turkey and the Arab League countries.