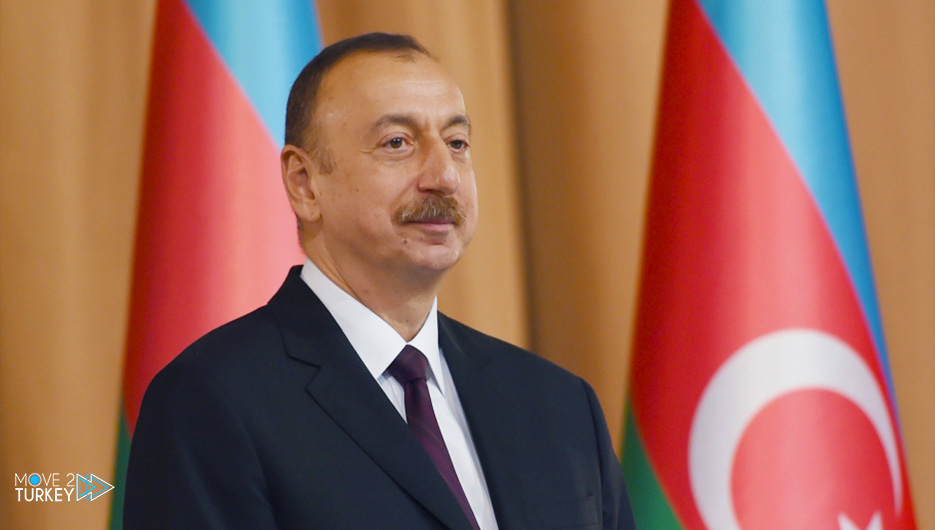 Azerbaijani President Ilham Aliyev expressed his country's solidarity with Ankara over the forest fires, announcing the dispatch of 40 additional fire engines to Turkey.
A statement issued by the Azerbaijani presidency on Friday said that Aliyev had a telephone conversation with Turkish President Recep Tayyip Erdogan, during which he affirmed Baku's support for Ankara.
Aliyev renewed his condolences to Erdogan for the victims of forest fires in different regions of Turkey.
He pointed out that 40 firefighting vehicles headed to Turkey, where they will reach the fire areas on Saturday, bringing the total number of Azerbaijan sent to 93 vehicles.
Aliyev stated that 510 Azerbaijani militants, in addition to a helicopter and a firefighting plane, are participating in firefighting operations in Turkey.
He offered to send an additional team of 200 specially trained firefighters to Turkey, which would bring the number of Azerbaijani cadres sent to Turkey to 710.
The statement pointed out that Erdogan expressed his thanks to Aliyev for the additional support sent by Azerbaijan to Turkey, noting that the support provided by Baku is evidence of the bonds of brotherhood and friendship between the two countries.
He added that Aliyev briefed Erdogan on developments on the border with Armenia, and Yerevan's provocations in the region.
Erdogan affirmed that Turkey always stands by sisterly Azerbaijan, according to the statement.