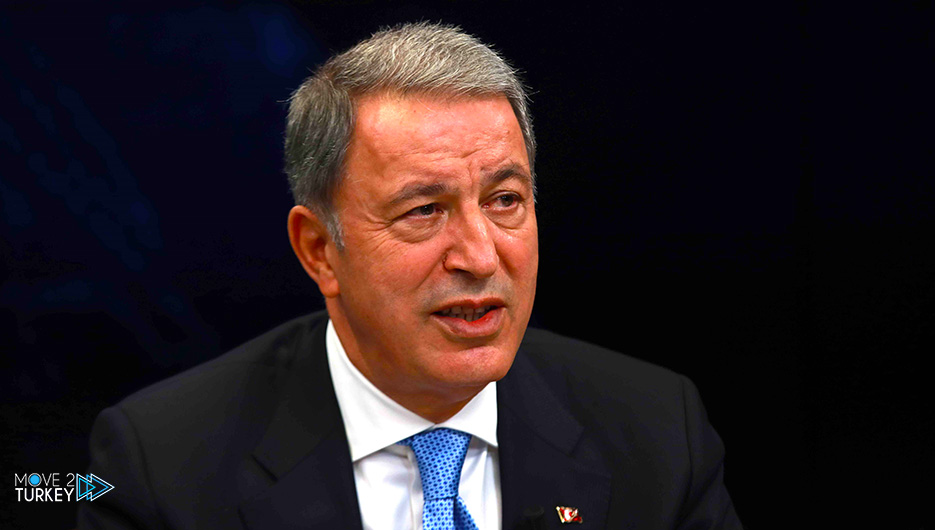 Turkish Defense Minister Hulusi Akar said Monday that the presence of his country's armed forces in Libya "is not as a foreign power."
This came during a meeting with the Prime Minister of the Libyan National Unity Government, Abdel Hamid Dabaiba, in the capital, Tripoli.
Akar explained that Turkish-Libyan relations are based on historical and cultural roots that go back 500 years, and that Libya's territorial integrity, independence and stability are important to Turkey.
Akar expressed his welcome to the stage that Libya has reached after ending conflicts and starting the political process by peaceful means.
He stressed the importance of the memorandum of understanding signed between Turkey and Libya in 2019, noting that these agreements are an embodiment of friendship, brotherhood, common history and common values ​​between the two countries.
He pointed out that the Turkish armed forces present in Libya are not a foreign force, but rather are elements of a friendly and brotherly country to Libya.
He added that the Turkish armed forces are continuing their military training in 5 centers in Libya, noting that these exercises are an investment for the security of Libyans in the future.
He noted that Turkey attaches importance to the unity and stability of Libya from the standpoint of "Libya for the Libyans" and that Ankara is ready to provide everything necessary to prevent the resumption of conflicts and bloodshed.
He stated that Turkey is the only country that has made sincere efforts to achieve self-sufficiency in Libya without having any agendas.
He stated that security is an important issue in Libya, as is the case in all countries, stressing the need to establish a regular army that can guarantee security and integrate armed groups into it.