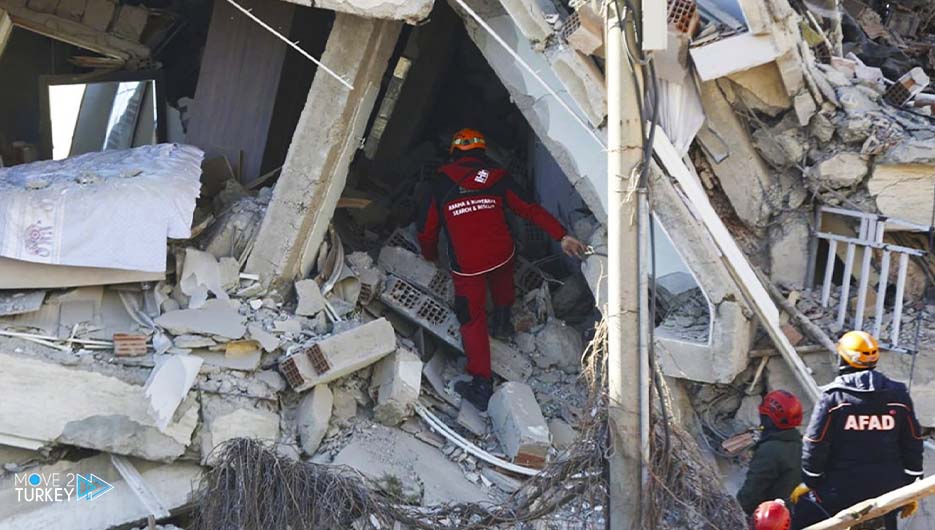 The Turkish Disaster and Emergency Management Agency (AFAD) announced that the death toll from the earthquake disaster in the south of the country had reached 47,975 people as of Saturday evening.
The head of AFAD, Yunus Sezer, said in a press statement that 47,975 people, including 6,278 foreigners, died as a result of the earthquake that occurred at dawn on February 6.
He pointed to the continuation of the work of removing rubble, erecting tents and building prefabricated and permanent homes for those affected in the earthquake areas.
The Turkish states affected by the earthquake are Kahramanmaraş, Gaziantep, Sanliurfa, Diyarbakir, Adana, Adıyaman, Osmaniye, Hatay, Kilis, Malatya and Elazig.
On February 6, a double earthquake hit southern Turkey and northern Syria, the first measuring 7.7 degrees and the second 7.6 degrees, followed by thousands of violent aftershocks, killing tens of thousands, mostly in southern Turkey, in addition to massive destruction.