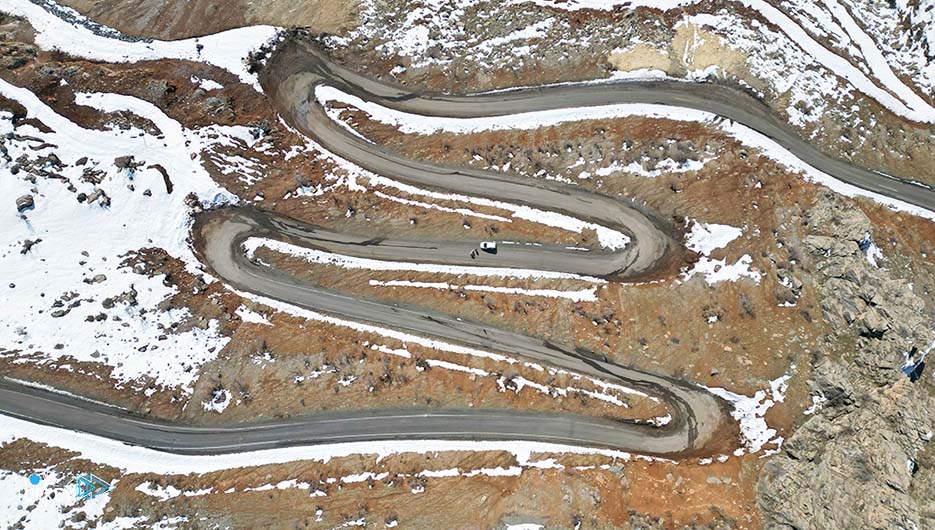 Aerial scenes were taken of the winding "Tanin" corridor, located at an altitude of 2230 meters, in the state of Sirnak, southeastern Turkey.
The corridor linking the areas of "Ulu Dareh" and "House of Youth" in Şırnak is famous for its sharp twists and turns.
The corridor area witnesses large amounts of snow during the winter, with a thickness of about two meters at times.
The local authorities in the region usually have to work for days to clean the snow from the inside of the road and ensure the continuity of traffic on it.