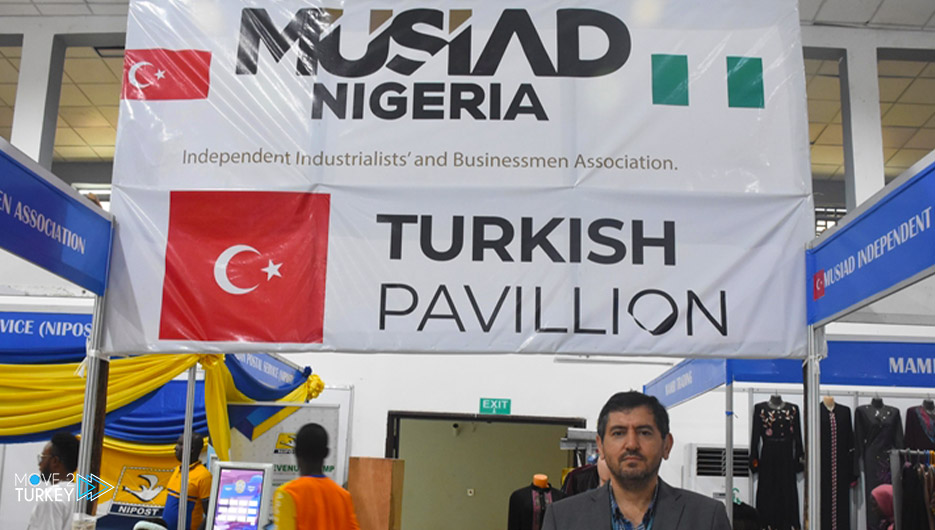 The Turkish pavilions are very popular with visitors to the 17th Abuja International Trade Fair in the Nigerian capital, with an average of 2,000 visitors per day.
The Turkish pavilion in the exhibition, which runs from September 30 to October 9, was supervised by the Turkish Association of Independent Industrialists and Businessmen (MUSIAD).
Tewfik Demiral, president of Musiad in Nigeria, said that 18 Turkish companies operating under the association's umbrella opened 18 pavilions at the exhibition, indicating that there are many investment opportunities in Nigeria.
Demiral explained that Turkish companies offer many of their products, such as furniture, carpets, textiles, cleaning tools, taps, PVC pipes, pipe accessories, stationery materials, shoes, and others.
He pointed out that when Nigerians talk about Turkish products, the first thing that comes to their minds is the quality of these products.
"That is why people here have a great interest in Turkish products, especially stationery and plastic pipe products that we bring from Turkey," he added.