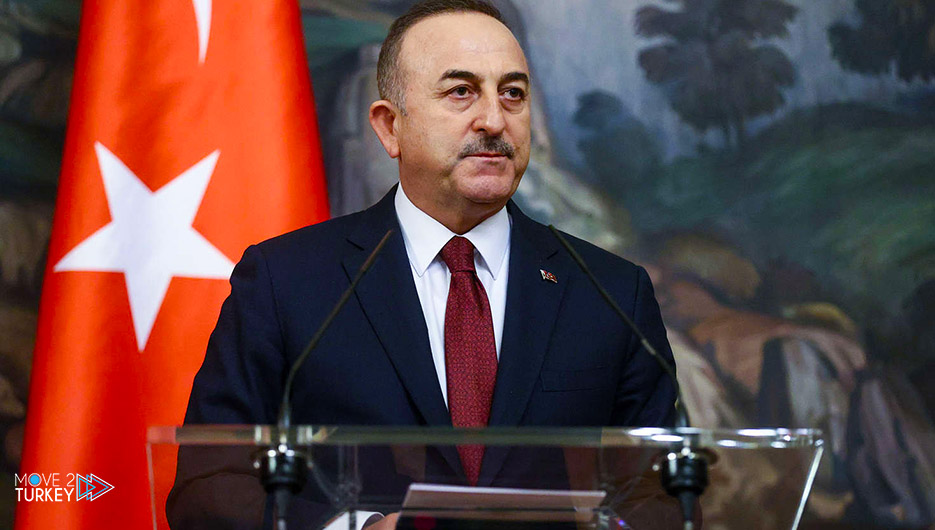 Turkish Foreign Minister Mevlüt Çavuşoğlu said Sunday that his country is the country that has made the most diplomatic efforts to stop the conflict between Russia and Ukraine.
This came in a speech he delivered during his meeting with Turkish citizens in the French city of Strasbourg, which he is visiting to participate in the meeting of the heads of the Parliamentary Assembly of the Council of Europe.
Çavuşoğlu explained that Turkey has taken concrete steps to solve the grain crisis through its efforts in the Ukrainian grain export agreement.
He added that the international community praised Turkey's efforts to end the Russian-Ukrainian conflict.
Regarding the situation in the Middle East, Çavuşoğlu said: "We want stability in our region. There has been a chill in our relations with the United Arab Emirates. We are now working to remove it, and our relations with Saudi Arabia are taking their right course, and normalization with Egypt and Israel continues."
The Turkish minister stressed that normalizing relations with Israel cannot be at the expense of the Palestinian cause.
Regarding the About the Turkish Republic of Northern Cyprus, Çavuşoğlu said: "Next November, the Turkish Republic of Northern Cyprus will acquire observer status in the Organization of Turkish States."