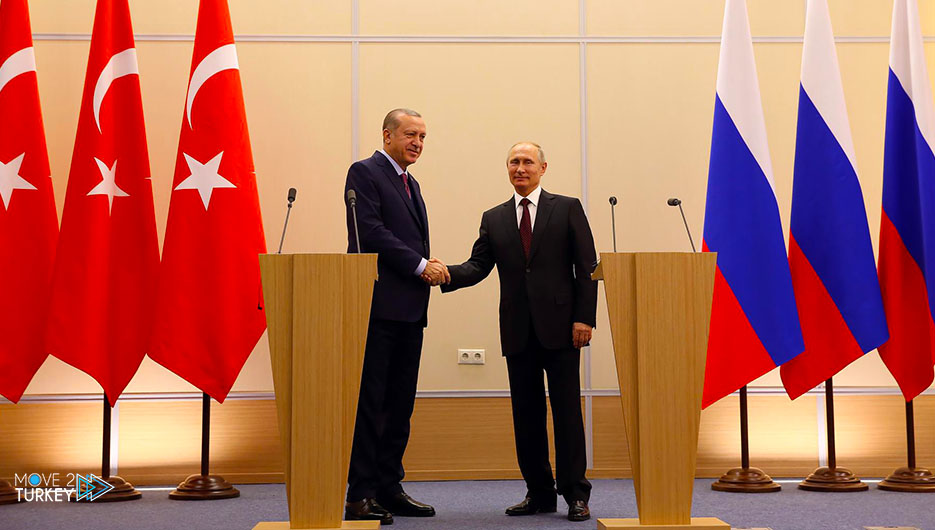 Turkish and Russian military delegations held a positive meeting in Moscow to discuss the file of grain shipments from Ukraine.
He explained that the meeting, which was held on Tuesday within the framework of "red line diplomacy", had a very positive and constructive atmosphere.
The meeting discussed the departure of ships laden with grain from Ukrainian ports, with an understanding reached between Turkey, Russia, Ukraine and the United Nations to solve the problem.
He pointed out that the meeting in Moscow bore fruit with the departure of the first Turkish cargo ship from the Ukrainian port.
Thus, the Turkish ship "Azov Concorde" became the first foreign ship to leave the Ukrainian port of Mariupol, which is under the control of the Russian army and the separatists.
On the initiative of Turkish Defense Minister Hulusi Akar, a "red line" was established between Turkey, Russia and Ukraine to solve the crisis of the exit of cargo ships carrying grain from the latter's ports.
Akar had said earlier that his country wants to end the grain crisis as soon as possible.
It is noteworthy that many countries of the world are suffering from a grain crisis as a result of the inability of cargo ships to leave the Ukrainian ports due to the war between Moscow and Kiev since last February 24.