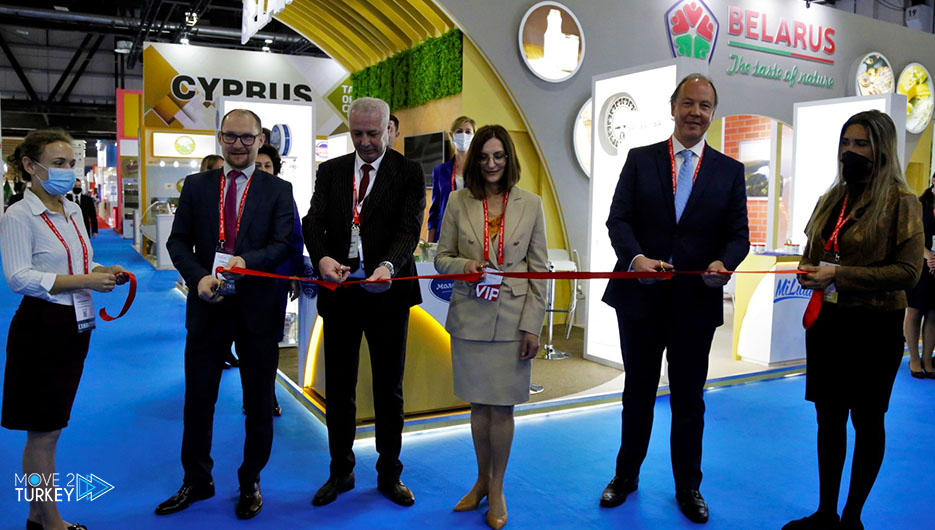 More than 150 Turkish companies participated in the "Gulfood" exhibition in Dubai.
A statement issued by the Association of Exporters' Associations in the Aegean region on Sunday said that more than 150 Turkish companies displayed their products during the exhibition, which was held from February 13-17.
The statement noted that the United Arab Emirates is among the target markets for Turkish exporters in the food sector.
The statement pointed out that events were organized to taste Turkish products at the fair.
It also referred to the organization of an event to introduce Turkish cuisine at the Dubai Expo as well recently.
The head of the Federation of Olive and Olive Oil Exporters in the Aegean region, Daoud R, said that they will continue to organize informational events for Turkish products in the UAE market, the statement said.
He pointed out that the positive momentum in the political relations between the two countries creates a favorable atmosphere for increasing exports to the UAE.