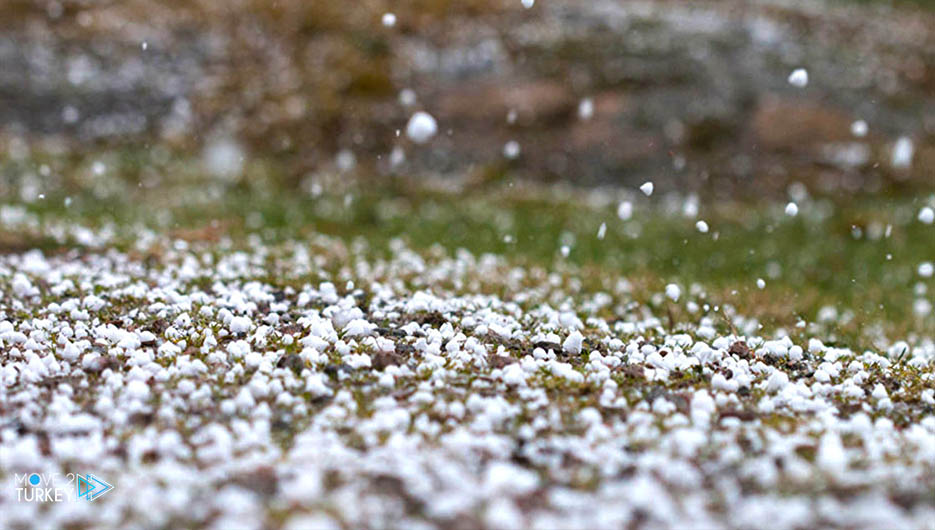 Heavy rains and the whole life in Ardahan were negatively affected after the 12th Regional Directorate of Meteorology warned of thunderstorms, heavy rain, and hail was effective in the city.
The downpour, which began near evening in the city, turned hail in some places.
Because of the rain, pools of water formed in some streets and roads.
The hail, which increased its impact, especially in the higher areas, turned the hills in the villages of Yaylakık and Tepsu white.