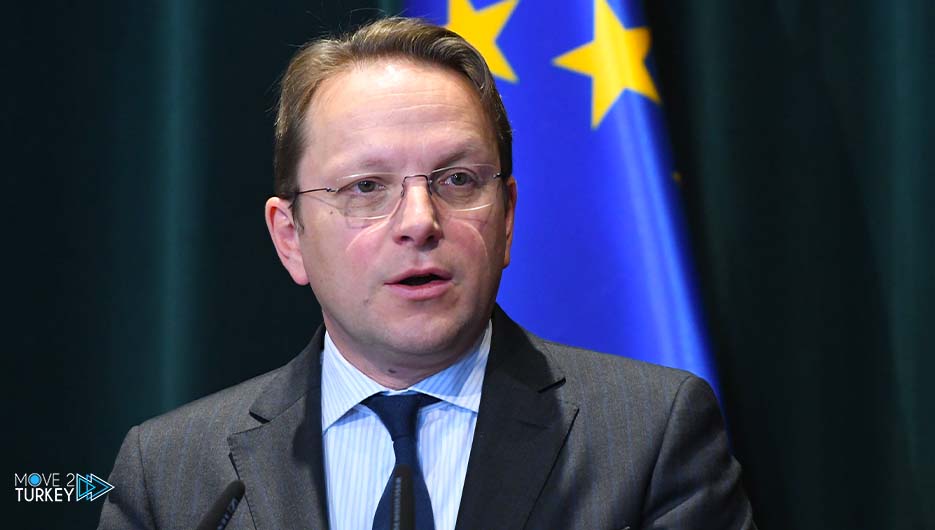 European Union Commissioner for Enlargement and Neighborhood Affairs, Oliver Varhelyi, stressed the need for Turkey and the Union to reach a "common understanding" regarding the future of relations between the two sides.
This came in a speech he delivered on Tuesday at the General Assembly of the European Parliament during the discussion of the "Turkey 2022 Report" prepared by the European Commission.
Varhelyi stated that the European Union attaches great importance to relations with Turkey and wants to strengthen them in a way that is based on cooperation and ensures mutual benefit for both parties.
He added: "We need a common understanding about the future of relations. Both parties need to make efforts to achieve success. The customs union, visa facilitation, energy, technology, investments and food security are some of the areas in which we can advance quickly."
Varhelyi stated that the European Union is happy that Turkey has hosted refugees for years, stressing that the Union will continue to support it in this issue.
Speaking about the Trans-Black Sea Grain Initiative, Varhelyi said: "We welcome Turkey's support for Ukraine, its territorial integrity, and its efforts to revitalize the Trans-Black Sea Grain Initiative, which plays an important role in ensuring global food security."
It is noteworthy that last week, European Union Commissioner Varhelyi held a series of high-level talks in Ankara and announced that they were fruitful.