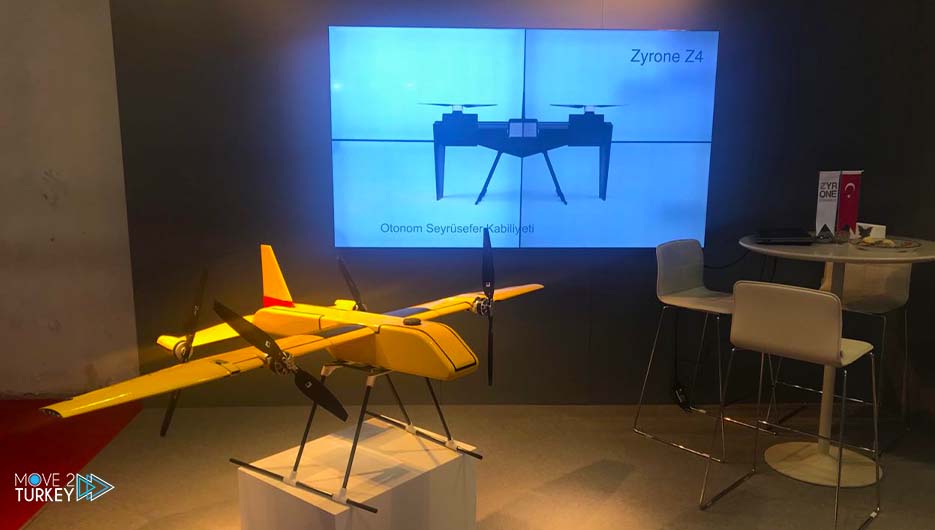 A Turkish drone company is preparing to test a local drone equipped with a battery heater in the Himalayas next month to test the battery's efficiency at high altitudes.
During the International Defense Industries Exhibition "IDEF'23", which was hosted by Istanbul between July 25-28, the Turkish "Zyrone Dynamics" company, which manufactures drones, and "Nanografi" technology, signed a cooperation agreement to supply a small drone with a battery heater.
According to identical sources in the two companies, "Zyrone Dynamics" provided a small drone with a battery heater that meets aviation standards developed by "Nanografi", which gives the drone the ability to fly at high altitudes where temperatures drop without affecting its performance and operating time.
According to the sources, the small drone, which is equipped with a battery heater, will undergo field trials on high-altitude flights in the Himalayas next August.
Different batteries suffer from a decline in performance at low temperatures, which negatively affects the duration of the drones' operation, but the battery heater developed by the "Nanografi" company prevents this dilemma, so the battery maintains stable performance, which means the possibility of flying for a longer period.