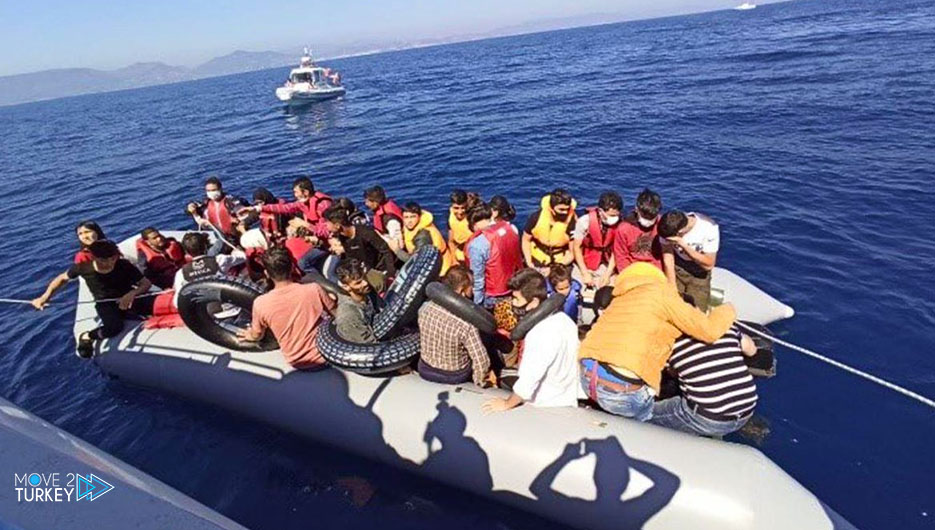 Turkish coast guard teams rescued 47 irregular migrants who were forcibly returned by Greece to Turkish territorial waters off the coast of Aydin, in the west of the country.
The teams received a report of a group of irregular migrants on a rubber boat off the coast of the Gosh Adasi region.
The teams went to the site and rescued 47 migrants on the boat after Greece forcibly returned them to Turkish waters.
The migrants were handed over to the Immigration Department in Eden to take the necessary legal procedures.
On the other hand, the Turkish security forces arrested 11 immigrants in the state of Qarqlareli (northwest) and 8 in the northeastern state of Erzincan) who entered the country illegally.
These immigrants hold the nationalities of Afghanistan and Morocco and were transferred to the Immigration Department in the two states.