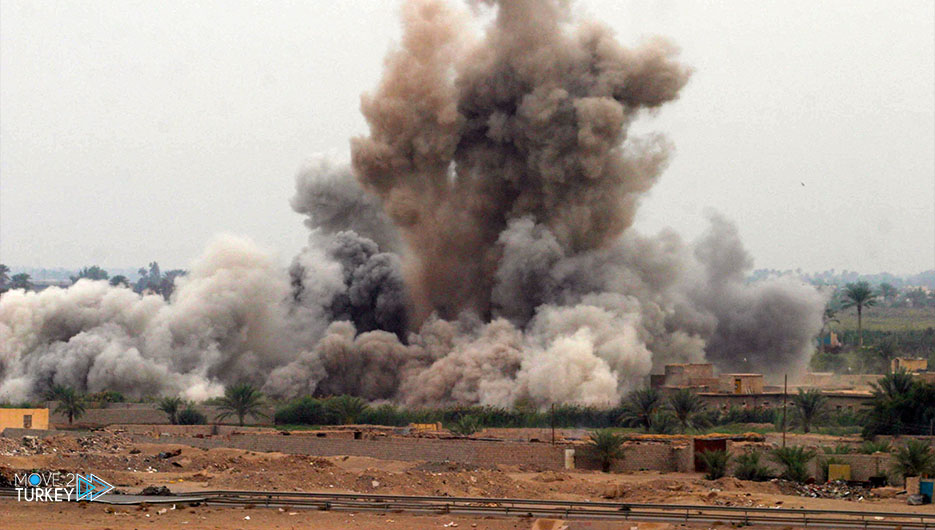 An Iraqi security source reported that 4 civilians were killed on Tuesday in an explosion of war remnants and an armed attack in the southern province of Dhi Qar.
Officer Jamil al-Husseini in the governorate police said, "Remnants of war are believed to be shells that exploded on civilians in the Tal Lahm area in Suq al-Shuyoukh district, south of Dhi Qar."
He explained that the explosion "resulted in the killing of 3 civilians," noting that the security authorities "besieged the blast site and opened an investigation into the incident."
The province of Dhi Qar enjoys a security calm, and has not previously recorded the presence of cells from the terrorist organization "ISIS".
In a separate development, Al-Husseini said that "unidentified gunmen fired automatic weapons at a civilian in Shatra district, north of the province, killing him on the spot."
He added that "the motives for the attack are not yet clear, and the security services have begun to pursue the perpetrators who fled to an unknown destination."
According to United Nations figures, the area contaminated with mines and remnants of war amounts to about 3 billion square meters throughout Iraq.
The remnants of war are concentrated in the center and south of the country, where the mines and remnants of the war between Iraq and Iran (1980-1988).
In addition to the Iraqi invasion of Kuwait (1990), and the US-led international forces' occupation of the country (2003).
IEDs are also spread in the northern and western regions, even inside cities, and are a remnant of the war against the terrorist "ISIS" (2014-2017).