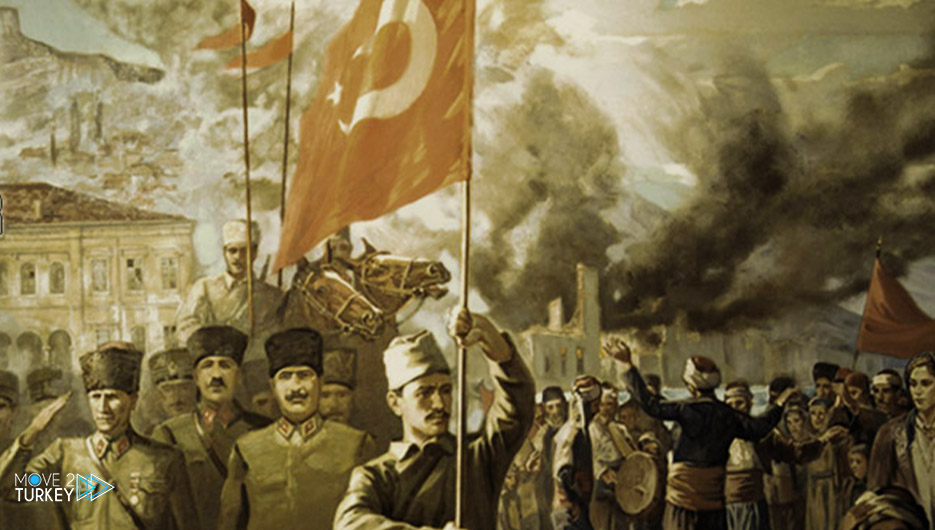 The house of "Zeim Agha" in the state of Eskişehir in central Turkey holds a special historical significance for hosting the founder of the republic, Mustafa Kemal Ataturk and his companions during the war of independence.
The two-storey house was built in 1902 by "Haji Ali Agha" in the Sivrihisar district of the state.
The municipality recently renovated the house and its contents, which shed light on an important era in the history of the Turkish people.
The house hosted the meeting of the Executive Council (the cabinet before the proclamation of the republic) headed by Ataturk on March 24, 1922.
The house includes wax statues depicting the meeting of Ataturk and his companions, and its design reflects the style of architecture at that time.
In an interview with him, the Mayor of SivriHisar Hamid Yozgülü stressed the municipality's keenness to shed light on the role that the region played during the War of Independence and their pride in that.
In this context, he stressed the historical importance of Agha's home, especially as it hosted Ataturk and his companions during the War of Independence.
It is noteworthy that Turkey celebrates "Republic Day" on October 29 of each year, which is the anniversary of the declaration of the republic by its founder Mustafa Kemal Ataturk in 1923.