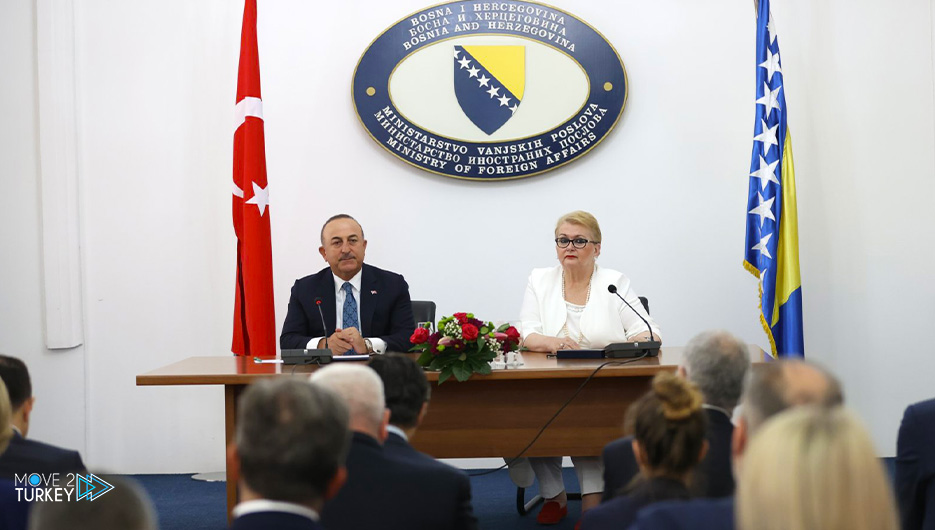 "Without a strong Turkey, peace in the Western Balkans would not have been achieved," said Bosnia and Herzegovina Foreign Minister Becera Turkovic.
This came in a joint press conference on Monday with her Turkish counterpart, Mevlüt Çavuşoğlu, following their meeting in Ankara.
Turkovic touched on accepting Bosnia and Herzegovina as a candidate for EU membership a month ago.
She said: "We will have a common future with the European Union, as my country will be with the Union and NATO (North Atlantic Treaty Organization) sooner or later."
And she stressed Turkey's support for Bosnia and Herzegovina's entry into NATO.
She praised the historical relations between Turkey and the Balkan countries, saying: "Between 5 and 6 million people live in Turkey, their origins are from Bosnia and the Balkans, and this constitutes great wealth, and we must not neglect it."
Turkovich added, "Without a strong Turkey, peace in the western Balkans would not have been achieved."
Turkey is the second largest investor in Bosnia for the year 2021, according to the minister, who stressed at the same time the need to strengthen economic cooperation between the two countries in the future.
She affirmed her country's support for the Antalya Diplomatic Conference and the conference's contribution to achieving peace in the Balkans.