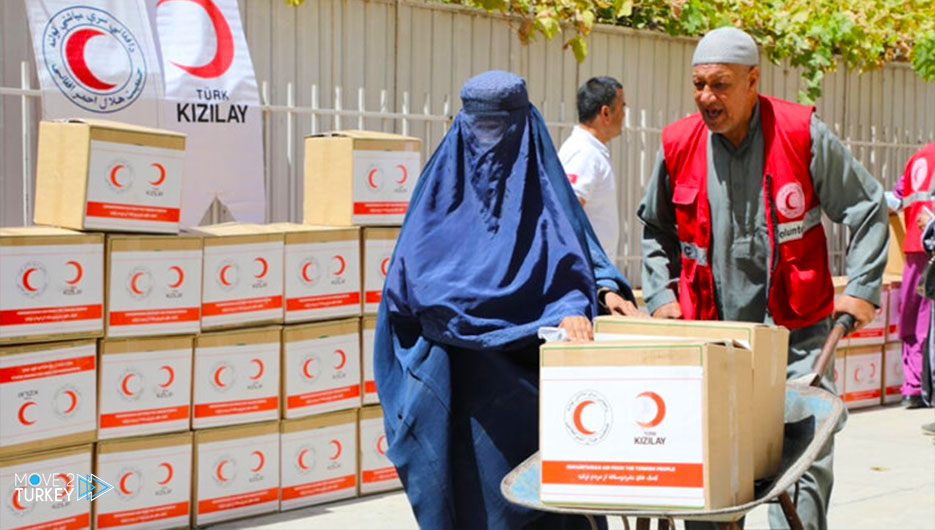 On Monday, Turkish relief organizations sent 33 tons of food aid to the needy in Afghanistan.
It was said that the aid was sent by the Turkish Red Crescent in cooperation with other Turkish institutions.
It was explained that the aid included 33 tons of food, covering the needs of 16,000 needy people, and it was delivered by the Turkish Embassy in Kabul.
"The Red Crescent and other Turkish institutions will continue to perform their humanitarian duty and provide assistance to the Afghans," Ankara's ambassador to Kabul, Jihad Arginai, said in a press statement on the aid.
It was stressed that helping the brotherly people of Afghanistan is an international duty that falls on the shoulders of all countries of the world.