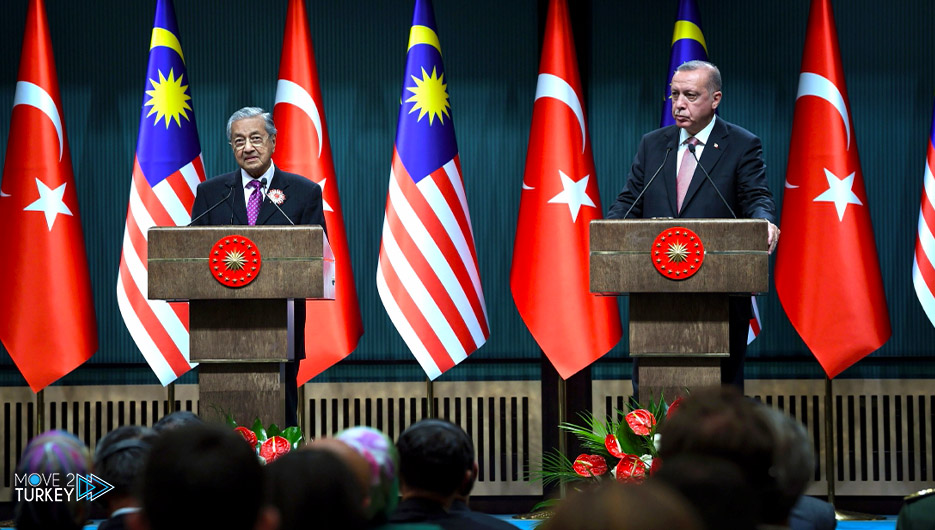 On Wednesday, the capital, Ankara, hosted talks between the delegations of Turkey and Malaysia, headed by the King of Malaysia, Sultan Abdullah Ri'ayatuddin Al-Mustafa Billah Shah and Fuad Oktay, Vice President of Turkey.
The delegations of the two countries discussed details of the issues addressed by Turkish President Recep Tayyip Erdogan with the King of Malaysia during the bilateral meeting that brought them together on Tuesday.
The discussions included issues of Islamic finance, trade in halal products, cooperation in the trade of liquefied natural gas and in the field of oil exploration.
It was also decided during the talks to establish a friendship group between the parliaments of the two countries.
On Tuesday, the Turkish President received the King of Malaysia in an official ceremony at the Presidential Complex in Ankara, and they held a bilateral meeting.
The King of Malaysia is accompanied on his visit to Turkey by his wife, Queen Tunku Azizah, Amina Maimouna of Alexandria. The visit is the highest level in 30 years and will last from 15 to 21 August.